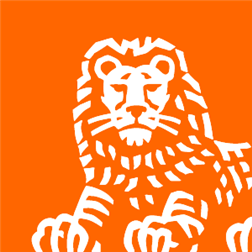 Description
Would you like to transfer money, check your balance or view you transactions on your Windows Phone? Download the Mobile Banking App for Window Phone now!
Do you have a Windows 8 tablet or PC? Download the Mobile Banking App for Windows 8.
What do you need?
• An ING current account
• Your own debit card
• A personal Mijn ING (Internet Banking) account.
Please note: this also applies to joint accounts
Forgotten your Mijn ING log-on details? You can request new ones at mijn.ing.nl.
Simple, one-off registration
Registration is very simple. After downloading and installing the Mobile Banking App, all you need to do is fill in some personal details and follow the steps shown on-screen. One of these steps involves requesting a confirmation code on your computer through Mijn ING (Internet Banking). You will only need to follow these steps once before getting started with Mobile Banking. You can simply log on with your selected mobile PIN on subsequent visits.
Secure
Of course, you want to manage your banking affairs securely, also when using your Windows phone. Make sure you use a secure connection. The latest version of the app has all the latest features and meets current security standards. We recommend that you always use the newest version of the app.
SPONSORED

Features
• Transfer money easily using your Windows Phone
• Use your current and savings accounts
• Check your balance right away
• View transactions
• Available in Dutch and English
• Log on quickly and securely with your selected mobile PIN
• Easy to use
• Free download
Screenshots
Info
Download size
6 MB
Works with
Windows Phone 8
Windows Phone 7.5
App requires
phone identity
owner identity
data services
HD720P (720×1280)
WVGA (480×800)
WXGA (768×1280)
Supported languages (2)
English (United States)Nederlands
SPONSORED