Description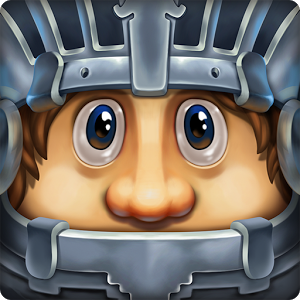 Get ready for unforgettable adventures in the world of
Tribez & Castlez
!
As the ruler of a kingdom, you will face various challenges throughout the game. Some are peaceful, like having to build a village, plant a garden or repair a barnyard. Others will require you to improve your castle defense, protect the manor from attacks, and craft weapons and tools for your people. Your long-term objective is to bring your settlement to prosperity by farming the lands, developing your town and fighting enemies! Fight vicious villains, numerous fearful creatures and even a unique monster!
This Game is available for download absolutely FREE!

KEY FEATURES:

✔ This game works in offline mode without Internet so you can play it on a plane, in the subway or on the road. Enjoy!
✔ Enjoy a unique parallax effect on you device! It's more than just a moving background; it creates a sense of dimension and the illusion of depth.
✔ Uncover the endless secrets of the magic game world in deep dungeons, high towers, and abandoned wastelands.
✔ Protect your kingdom from vicious Gobools, powerful Trollums, and a unique ancient beast, among other fearful creatures.
✔ Rebuild your kingdom: construct Sawmills and Factories, cultivate grapes and eggplants, breed pigs and sheep, farm the lands and reap the harvest.
✔ Develop your country by building fortified towers to protect your subjects and creating statues and fountains to boost your influence.
✔ Collect and Conquer: hundreds of rare magic items will add to your treasury and help you enlist the help of legendary heroes.
✔ Experience beautiful graphics and sound.Official Page on
Facebook
:
https://www.fb.com/TheTribezAndCastlez
Official game trailer:
SPONSORED

Discover new titles from GameInsight:
http://www.game-insight.com
Join our community on Facebook:
http://www.fb.com/gameinsight
Subscribe to our YouTube channel:
http://goo.gl/qRFX2h
Read the latest news on Twitter:
http://twitter.com/GI_Mobile
Follow us on Instagram:
http://instagram.com/gameinsight/
Privacy policy: http://www.game-insight.com/site/privacypolicy
Screenshots
What's New
• A new journey is available: Marooned Up Above. Visit the sky pier and help repair a flying elven ship!
• The kingdom's heralds will now tell you all the important news! Don't miss their announcements.
• Now you can save the progress of your kingdom in the clouds!
• Thank you for playing Tribez & Castlez! Remember to send us your reviews. Together we can make the game even better!
Permission
Version 5.1.0 can access:
modify or delete the contents of your USB storage
read the contents of your USB storage
modify or delete the contents of your USB storage
read the contents of your USB storage
receive data from Internet
Google Play license check
full network access
prevent device from sleeping
view network connections
connect and disconnect from Wi-Fi
run at startup
control vibration
modify system settings
Size: 20 MB
Version: 5.1.0
SPONSORED