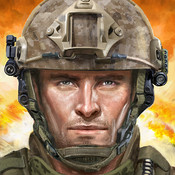 Taking over the world isn't for the weak. Build strength in numbers by teaming up with other
players and pooling rewards from individual missions. Then, declare war against rival factions
during monthly three-day World Domination events for the chance to put your name on the
map—literally. Because in Modern War, it's not enough to want power. You have to take it.