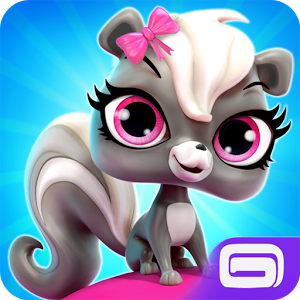 Get immersed in the LITTLEST PET SHOP world and collect your favorite pets!
Help BLYTHE and her friends Minka, Penny, Pepper, Russell, Sunil, Vinnie and Zoe to adopt, take care of and entertain cute little pets!
* 150 pets to collect! Dogs, cats, bears and more!
* Wash them, feed them and play with them in fun mini-games.
* Build houses and play areas to welcome and entertain even more pets.