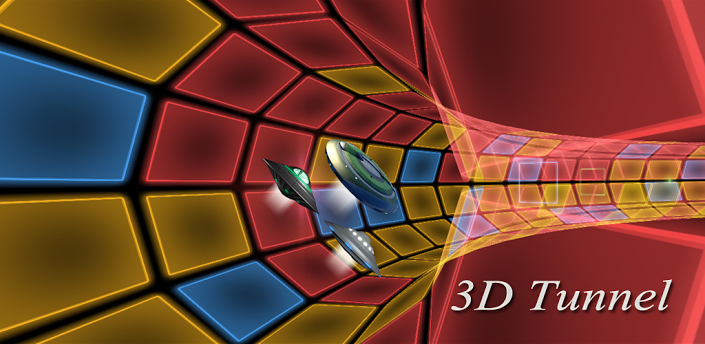 SPONSORED

Description
The flying saucer shuttle in a colorful three-dimensional space-time tunnel.
Triangle, square, round, octagonal, diamond brilliant luminous body in the emergence of three-dimensional space-time tunnel. UFO ejected charming flame in the fast swimming. More amazing is sliding your finger on the screen, two small flying saucer can be interchanged position.
If you are a celestial, cosmic, flying saucer, lovers of time in the future, then you will love this live wallpaper.
This is the most brilliant in the history of the three-dimensional space-time tunnel. Download to show off to your friends.
—————–
In this free app, in order to monetize for the cost of development, we are using Airpush and Applovin advertising.
Lots of people don't like Airpush's Push Notification and Icon AD, although it has the following advantages over the traditional banner AD for the Live Wallpaper App:
. They are not intrusive and does not occupy space on the screen!
. They do not distract people from using your mobile phone!
. They do not even need to read the AD; by just clicking the clear button, all of the notifications will be removed!
App Screenshots
Videos
Permissions
THIS APPLICATION HAS ACCESS TO THE FOLLOWING:
NETWORK COMMUNICATION

FULL NETWORK ACCESS

Allows the app to create network sockets and use custom network protocols. The browser and other applications provide means to send data to the internet, so this permission is not required to send data to the internet.

PHONE CALLS

READ PHONE STATUS AND IDENTITY

Allows the app to access the phone features of the device. This permission allows the app to determine the phone number and device IDs, whether a call is active, and the remote number connected by a call.

SYSTEM TOOLS

INSTALL SHORTCUTS

Allows an app to add shortcuts without user intervention.
YOUR ACCOUNTS

FIND ACCOUNTS ON THE DEVICE

Allows the app to get the list of accounts known by the device. This may include any accounts created by applications you have installed.

NETWORK COMMUNICATION

VIEW NETWORK CONNECTIONS

Allows the app to view information about network connections such as which networks exist and are connected.

YOUR APPLICATIONS INFORMATION

RUN AT STARTUP

Allows the app to have itself started as soon as the system has finished booting. This can make it take longer to start the device and allow the app to slow down the overall device by always running.
VERSION:1.2
SIZE:1.4M
SPONSORED