Description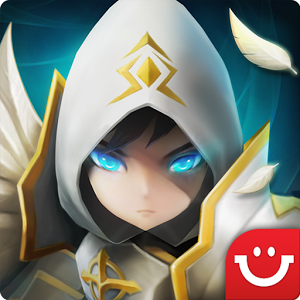 An action-packed fantasy RPG with over 50 million Summoners around the world!Jump into the Sky Arena, a world under battle over the vital resource: Mana Crystals!
Summon over 900 different types of monsters to compete for victory in the Sky Arena!Assemble the greatest team of monsters for strategic victories!Summoners War: Sky Arena
Summoners War Official Community:
http://forum.com2us.com/forum/main-forum/summoner-s-war
***
▶Features
[Strategic Gameplay]
Witness the dazzling display of each Monster's unique skills!
16 different Rune sets to pick and choose additional abilities for your monsters!
Come up with the best strategy to win battles!
SPONSORED

[Endless Fun!]
Decorate your Village, battle other summoners, explore Dungeons, fight in PvP battles, expand your Collection, train Monsters, and more!
[Massive Collection]
Fire, Water, Wind, Light and Dark!
5 different attributes, and 900 different monsters!
Collect as many monsters as you can and assemble the greatest team!
[Dynamic Guild Battles]
All for one!
Fierce battles of up to 25 people per guild!
Group up with your guild buddies to be the last guild standing!
[Real-time Raid]
Battle as a team!
A real-time battle with 3 users!
Defeat the boss with your fellow Summoners using various tactics!
***
Summoners War is available in 14 different languages!
English, 한국어, 日本語, 中文简体, 中文繁體, Deutsch, Français, Português, Español, Русский, Bahasa Indonesia, Bahasa Melayu, Tiếng Việt, and ไทย!
***
• Items are available for purchase in this game. Some paid items may not be refundable depending on the type of item.
• For Com2uS Mobile Game Terms of Service, visit http://www.withhive.com/.
• For questions or customer support, please contact our Customer Support by visiting http://www.withhive.com/help/inquire
────────────────
Play with Com2uS!
────────────────
Follow us!
twitter.com/Com2uS
Like us on Facebook!
facebook.com/Com2uS
Tips and Updates
http://www.withhive.com
Screenshots
What's New
Explore a world under battle and summon monsters to compete for victory in the Sky Arena!
We've fixed up some minor bugs!
Got feedback? Leave a review or visit http://www.withhive.com/help/inquire and drop us a line!
Permission
Version 2.1.3 can access:
find accounts on the device
read your contacts
find accounts on the device
read phone status and identity
modify or delete the contents of your USB storage
read the contents of your USB storage
modify or delete the contents of your USB storage
read the contents of your USB storage
Wi-Fi connection information
Device ID & call information
read phone status and identity
modify battery statistics
receive data from Internet
full network access
control vibration
connect and disconnect from Wi-Fi
view network connections
change network connectivity
prevent device from sleeping
Size: 13 MB
Version: 2.1.3
SPONSORED