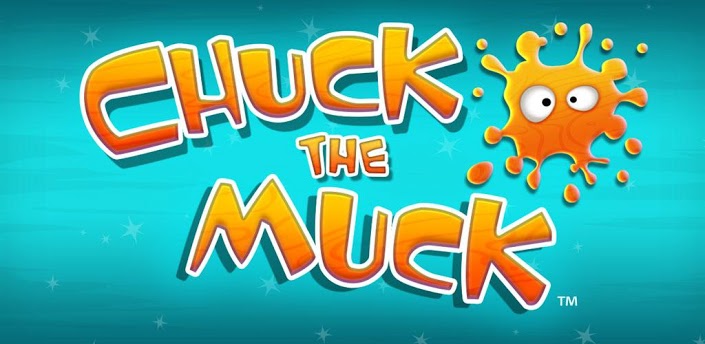 Description
Chuck Yourself!Meet Chuck, a spunky little blob with an ENORMOUS appetite! Keep him happy and watch him grow by collecting crystals in this physics-based adventure game. Use your finger to stretch and pull gooey globs of muck, creating bridges, shooting ooze cannons and flinging your high-flying critter. Navigate through treacherous environments avoiding exploding volcanoes and sneaky Welk guards as you pick up special bonus gear to advance your quest and reveal hidden challenges. The crystal buffet is open and it's all you can eat, so get ready to Chuck the Muck!
—Key Features—
SPONSORED

– simple, high-flying trajectory controls
– interactive "Muck Physics"
– 40 challenging levels
– 4 unique environments
– hidden content and bonus levels
– earn achievements and collect rewards
For more information or support, please visit www.planetmuck.com
Minimum 512MB RAM required for smoother gameplay.
App Screenshots
Videos
Permissions
THIS APPLICATION HAS ACCESS TO THE FOLLOWING:
NETWORK COMMUNICATION

FULL NETWORK ACCESS

Allows the app to create network sockets and use custom network protocols. The browser and other applications provide means to send data to the internet, so this permission is not required to send data to the internet.

PHONE CALLS

READ PHONE STATUS AND IDENTITY

Allows the app to access the phone features of the device. This permission allows the app to determine the phone number and device IDs, whether a call is active, and the remote number connected by a call.

STORAGE

MODIFY OR DELETE THE CONTENTS OF YOUR USB STORAGE

Allows the app to write to the USB storage.

YOUR APPLICATIONS INFORMATION

RETRIEVE RUNNING APPS

Allows the app to retrieve information about currently and recently running tasks. This may allow the app to discover information about which applications are used on the device.
YOUR ACCOUNTS

FIND ACCOUNTS ON THE DEVICE

Allows the app to get the list of accounts known by the device. This may include any accounts created by applications you have installed.

NETWORK COMMUNICATION

VIEW NETWORK CONNECTIONS

Allows the app to view information about network connections such as which networks exist and are connected.

SYSTEM TOOLS

TEST ACCESS TO PROTECTED STORAGE

Allows the app to test a permission for USB storage that will be available on future devices.
VERSION:2.02
SIZE:29M
SPONSORED