Citymaps Offline Map & Guides
Description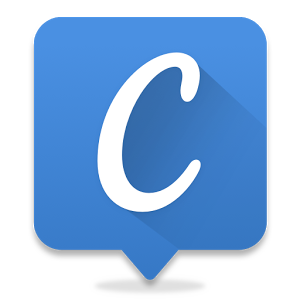 Citymaps is a map made for travelers. It is your one travel guide and works free online and offline. We help you decide where to sleep, what to see, where to eat, and what to do. We cover every country and city around the world. For each destination you get offline maps, offline routing, and offline city guides. With Citymaps, you can:
Plan your perfect trip, with tips from local experts and your friends' favorite spots.
Save all the places you love or want to go in map collections.
Get personalized suggestions to surprise you with hidden gems to discover.
Book attraction tickets, experiences and guided tours right from the app.
Share your adventures with all your friends.
SPONSORED

As featured in the New York Times, The Wall Street Journal, TechCrunch, Fast Company, and Mashable
"Top 10 Travel App to Download" – TRAVEL CHANNEL
"This app will make you a better traveler." – BUSINESS INSIDER
"Citymaps is your new map app replacement." – GIZMODO
"Citymaps could make Yelp obsolete." – THE ATLANTIC
What people are saying:
"What a great way to connect with other travelers, share your tips about places you've been, and discover new places to explore! Citymaps is easy to use, a great travel agent, and convenient for a person that is in town for a day or their entire life. It's a must-have app for travelers, and a perfect way to find new places in your own city too."
"I'm always have trouble figuring out where to eat and things to do when visiting my friends. Apple maps and other maps currently don't have great infrastructure around finding places close by quickly and efficiently. I'm already really liking the layout of the app — it's very intuitive and user-friendly."
"I'm from Singapore and intend to travel to South Korea soon, there hasn't been a map application with an offline maps feature, and one that provides details of so many attractions, places to eat, shop and visit."
"WOAH. This app is amazing. Improved my life immensely while traveling in Europe. Traveling abroad usually means no data or expensive data and being able to use this offline blew my mind."
Screenshots
What's New
We've got (ANOTHER) BIG UPDATE:
OFFLINE DIRECTIONS AND NAVIGATION!
Citymaps now offers OFFLINE & ONLINE DIRECTIONS! Whether you're on-the-go and stuck without service or just want to save money on data, Citymaps will get you to your next destination. Enjoy!
OFFLINE MAPS ARE HERE!
Thanks for your feedback! We've added thousands of new cities for offline download. If you can't find your city (no matter how small), email us at feedb
[email protected]
and we'll deliver it to you in 24 hours 🙂
Permission
Version 3.2.1 can access:
find accounts on the device
read your own contact card
find accounts on the device
read your contacts
approximate location (network-based)
precise location (GPS and network-based)
modify or delete the contents of your USB storage
read the contents of your USB storage
modify or delete the contents of your USB storage
read the contents of your USB storage
receive data from Internet
view network connections
full network access
control vibration
use accounts on the device
prevent device from sleeping
Size: 18 MB
Version: 3.2.1 
SPONSORED