Brain It On! – Physics Puzzles
Description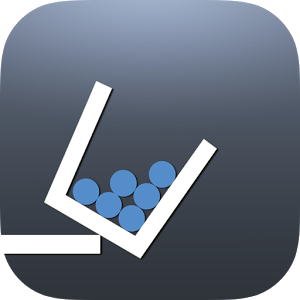 Deceptively challenging physics puzzles for your brain!
Draw shapes to solve challenging physics puzzles. They're not as easy as they look. Care to give one a try?
◆ Dozens of brain busting physics puzzles, with more being added all the time
◆ Compete with your friends for the Brain It On! crown
◆ Multiple ways to solve each puzzle, can you find the best solution?
◆ Share your unique solutions and compare with your friends
Everything in Brain It On! is free, you can choose to buy puzzle packs if you want to unlock them right away, or you can unlock them for free with stars that you collect.
Brain It On! is like Crayon Physics meets Draw Something. But it's challenging though, if you find it too hard you might want to check out something easier like Brain Dots. This game is not supported on emulated platforms like BlueStacks.
SPONSORED

If you like this game, please rate it and leave a comment. As an indie developer your support is greatly appreciated. Thank you for your help! If you don't like something in the game, please email me at[email protected] and tell me why. I want to hear your feedback and comments so I can continue to make this game better.
Screenshots
What's New
– Adding in the new Community Levels screen!
– Upgrading the Unity engine, Everyplay, and Facebook SDKs
– Added Thai and Croatian translations
– Lots of bug fixes (level editor, community screen, music setting not saving, …)
Permission
Version 1.0.87 can access:
modify or delete the contents of your USB storage
read the contents of your USB storage
modify or delete the contents of your USB storage
read the contents of your USB storage
full network access
view network connections
prevent device from sleeping
Size: 34 MB
Version: 1.0.87
SPONSORED