Description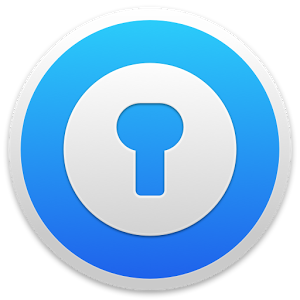 ** World's most SECURE and COST-EFFECTIVE Password management application.
SPONSORED

Enpass is all about freedom from remembering too many passwords and other life important credentials. It secures them in one place by your master password and makes them accessible anywhere, right away on your smartphones and desktops.
It adds security to your life with strong and unique passwords for every login and you just need to remember your one master password. Read more at http://www.enpass.io
USP OF ENPASS
◆ Free Full Featured Desktop Version For Mac, Windows And Linux
◆ No Subscription Charges Or Sign-up Required
◆ Available For All Major Desktop And Smartphone Platforms
◆ Built-in Browser To Fill Login Details
◆ Import Data From Other Softwares With Desktop Version
SECURITY MATTERS THE MOST
◆ Military grade encryption- Enpass secures your data by SQLCIPHER which istransparent and open-source AES-256 encryption to ensure highestlevel of security. All protection mechanism is done locally (offline)at your device. Read more at http://www.enpass.io/security/
◆ No online signup required- Instead of our servers, your data is securedin your device or your cloud.
◆ Strong password generator- Built-in password generator lets you create strong and unique passwords for logins.
◆ Auto-locking-Automatically locks itself when not in use or device is lost.
◆ Autoclear clipboard- Clears clip board automatically (Optional).
EVERYONE IS WELCOME
◆ Cross-platform compatibility- Available for all major desktop and smartphone platforms.
◆ Cloud-sync- Syncs securely across your devices through Dropbox, GoogleDrive, OneDrive, ownCloud/WebDAV and Box.
◆ Import from other popular password managers.
BROWSING GOT BETTER
◆ Auto Fill-Login to sites is just a single tap away with Enpass browser.
◆ Multi-tabbed browser- Browse multiple sites using tabs in Enpass Browser.
FULLY LOADED, YET ECONOMIC
◆ Free desktop version- Full featured desktop version is Free for MAC, Windows and Linux.
◆ Quick PIN unlock.
◆ Works with Fingerprints.
◆ Stores everything- Vast range of selected templates to store every kind of information.
◆ Secure sharing.
◆ Backup/Restore over WiFi.
◆ Fully customizable.
◆ Folder support.
MORE CUSTOMIZATION WITH FREE DESKTOP APP
◆ Change Category – Easily change category of any item using Drag and drop.
◆ Fields rearrange – Re-arrange the order of fields in any item.
We are really doing our best to improve Enpass for our million users. Please rate it to let others know how you feel using Enpass. Connect with us @EnpassApp on Twitter and facebook.com/sinewsoftware on Facebook.
Screenshots
What's New
Beloved users, with the release of all new Android Marshmallow, Enpass App is also ready to welcome this newbie with various features as
* Fingerprint unlock on Android M.
* More material User Interface with round icons.
* Field re-ordering.
* Bug fixes.
* Other productive improvements.
We'd love to hear your thoughts! Stay connected with us on facebook.com/sinewsoftware and @EnpassApp on Twitter.
Permission
find accounts on the device
find accounts on the device
read your contacts
directly call phone numbers
modify or delete the contents of your USB storage
read the contents of your USB storage
modify or delete the contents of your USB storage
read the contents of your USB storage
bind to an accessibility service
full network access
control vibration
use accounts on the device
view network connections
 Size: 15MB
Version: 4.6.4

  
SPONSORED