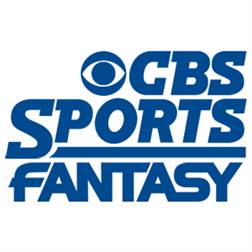 Description
Play Fantasy Football!
All your teams in one place, this app will help you dominate your league whether you play on Yahoo!, ESPN, NFL, or of course CBSSports.
Whether you play with CBSSports.com or one of the other sites (no user account required!), you'll get:
SEASON PROJECTIONS. Projections, 2013 stats and outlooks from our award-winning experts.
DRAFT COMPANION. Access to the latest stats, projections, rankings and news.
PLAYER NEWS. Updated news, injury reports and performance predictions that give you the insider advantage.
PLAYER RANKINGS & PROJECTIONS. Up-to-date performance projections from our top-ranked experts.
PLUS, CBSSports.com fantasy players get even more:
EASY TEAM MANAGEMENT. This season, it's even easier to set your lineup, add/drop players and make trades.
LIVE SCORING. Get fast and accurate fantasy point updates of all the live action so you'll know exactly how you're crushing your competition.
LEAGUE TALK. Trash talk, set up draft dates and communicate with other members of your league.
PERSONALIZED CONTENT. Quick and easy access to your team's and league's players and performance.
Cortana integration – Use Cortana voice commands to get your scores, standings, schedule, and set your line up.
Download NOW to kick-off your winning season.
Screenshots
Info
Publisher
CBS Interactive Inc.
App requires
internet connection
microphone
HD720P (720×1280)
WVGA (480×800)
WXGA (768×1280)
SPONSORED