Internet Radio – PlayTime
Description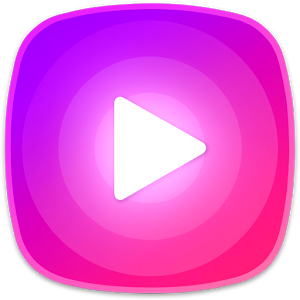 PlayTime Internet Radio re-invents the online radio experience by offering a whole new way of discovering new music, artists, shows and radio stations!
Using this smart internet radio app, you can search for specific songs and live talk shows currently streaming in over 50,000 live internet radio stations worldwide via it's powerful online radio search engine!
Full List of Features included within PlayTime radio app:
1) Search for any song or talk show currently playing from more than 50,000 online radio stations worldwide and stream it immediately from the best source.
2) Discover New Songs, Artists and Radio Stations:
Listen to new songs or remixes of popular songs before others! Our song recommendations engine will also suggest songs for you based on your current song selection.
PlayTime Internet Radio also comes with Top Charts that list songs, artists and stations that are trending across different music genres, ranging from pop, country, hip hop, jazz, oldies, EDM, alternative, rock, classical, metal, soul, world and more!
3) Personalized Radio Experience
SPONSORED

Bookmark your favorite songs, artists, stations and shows to enjoy them again quickly and easily!
Build your own favorites playlist from top to classic artists ranging from Drake, Ariana Grande, Ellie Goulding, Jason Derulo, Justin Bieber, Taylor Swift, One Direction, Ed Sheeran, Jay Z, Gotye to Nightwish, Megadeth, Queen to even Elvis Presley, Miles Davis and The Beatles – it's your freedom!
4) Four different Playback Modes:
PlayTime Internet Radio comes with different playback modes to suit all listening needs:
▶ Artist Mode: Play songs by selected artist only
▶ Favorites Mode: Play songs from your Favorites List only
▶ Recommended Mode: Automatic playlist of recommended songs based on what you are currently tuned in to
▶ Stationary Mode: Stay tuned in to the current online radio station
5) Local FM Internet Radio Stations
Discover and access local FM internet radio stations automatically.
Listen to local internet radio stations even from other countries! No matter you are in the mood for USA, UK, Russian, India, Hungarian, German, Ghana, Singapore or Turkish radio (you name it!), tune in to trending music and get to know what is happening in any country first-hand.
Simply set the location you like in Settings to explore.
6) Material Design
PlayTime Internet Radio features an intuitive and beautiful interface following the latest Android design guidelines.
7) 100% Free Music!
No listening limits, no paywall – listen to your heart's content!
8) Listen through Chromecast
Stream your internet radio, music and talk shows over Chromecast!
Notes:
– Song/show availability is based on live radio broadcasts. If you don't find the song you want, try again a few minutes later!
– Song/show accuracy (timing and name) is based on information provided by the radio stations
PlayTime Internet Radio is brought to you by Handy Apps in partnership with UberStations.
Screenshots
What's New
1.0.17
– Fixes app playback in unexpected situations
1.0.16
[IMPROVED]
– Notification controls looks and works better
– Boot time reduced
– Setting to turn off new song notifications
– Misc bugfixes
♪ NEW ♪ Listen to and share PlayTime Radio at http://playtime.rocks/! (beta)
We want to make your listening experience a great one! If you have any feedback, email us at
[email protected]
Permission
This app has access to:
run at startup
full network access
prevent device from sleeping
view network connections
Size: 12 MB
Version:1.0
SPONSORED