Itror – In The Right Order
Description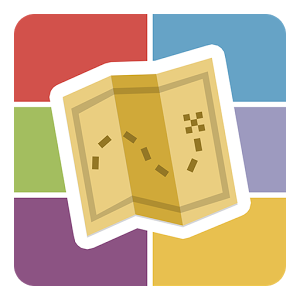 Don't let the colours deceive you. This game gets hard. Really hard.
Every round you will have to remember one more object. At the end you have to recall the correct sequence of 35 icons.
After the 35th round there will be two bonus rounds: 'Double or Nothing' and 'Back to Front'.
In 'Double or Nothing' you have to repeat the 35th round. If you manage to do that your score gets doubled!
In 'Back to Front' you have to go into reverse. The last icon in the sequence is now the first. And the first is now the last icon to leave the board.
SPONSORED

Is the game too easy? Want to earn more points? Activate one or more of these game modes:
– One Heart: You now have only 1 life. One wrong guess and game over!
– Time Attack: Race against the clock, think too long and the time runs out.
– Mines: Every round one or more icons get replaced by mines. Do NOT touch the mines! You have to recall which icon they replaced in order to know which icon is the next correct one.
If you buy the full game you can activate two or more game modes at the same time for the ultimate memory challenge.
If you run into any issues please contact me.
I'd love to hear about your experience with the game.
Screenshots
 What's New
For some of you 35 rounds was too easy. A new game mode lets you go all the way to 70 rounds. Let's see if you can beat this.
– New game mode: 70 Rounds
– Reworked how points are awarded, average score is now lower than in the previous version
– Some minor UI improvements
– Bugfixes
Permission
Version 1.1.0 can access:
read phone status and identity
read the contents of your USB storage
modify or delete the contents of your USB storage
read the contents of your USB storage
modify or delete the contents of your USB storage
read phone status and identity
full network access
view network connections
Size: 17 MB
Version: 1.1.0 
SPONSORED