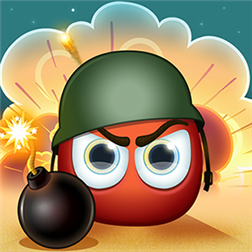 Description
Jelly Wars is a real time multiplayer battle game for up to 8 players.
INTENSE BATTLES
Synchronous gameplay, up to 8 players on the field all with the same goal, everyone equipped with bombs more lethal than another. Do you have what it takes to survive the online battle arena mayhem? Throw an ice bomb, dodge, travel through a wormhole, slap the guy next to you – do whatever it takes to be the last Jelly alive when the smoke settles. In the end, only the winners will be remembered!
SPONSORED

BUILD AND UPGRADE
Once you feel like adding some more fire power to your weaponry take over the Jelly Island and get your hands dirty. Gather resources, upgrade buildings, research blueprints and build even more powerful bombs to show your enemies who's not to mess with. Keep an eye on the Island's coastline every once in a while, though, you never know what might drift ashore from the ocean. And one more piece of advice: keep leveling up – your opponents will!
ENDLESS CUSTOMIZATION
Getting tired on your Jelly's looks? No problem! With over 100 items ranging from freckles to sunglasses the options to change your characters looks are almost limitless. How about a handsome fella with a goatee and a Christmas hat? No? Maybe you'd fancy pigtails with a monocle? Either way, the decision is yours to make and your opponents to bear with when they encounter your beautiful self on the battlefield. If you go down – at least you can go down with style!
DEVELOPING FOR YOU
We would love to hear from you if you have some ideas for further development of the game no matter how crazy they are. Throw your suggestions and thoughts for improvements via email or social media. The best ideas might get implemented to the game!
Join the conversation:
Facebook: http://www.facebook.com/StarArcadeJellyWars
Twitter: @TheStarArcade
http://jellywars.com
jellywars[at]star-arcade[dot]com
General improvements and bug fixes.
App Screenshots
Info
App requires
internet connection
SD card
HD720P (720×1280)
WVGA (480×800)
WXGA (768×1280)
SPONSORED