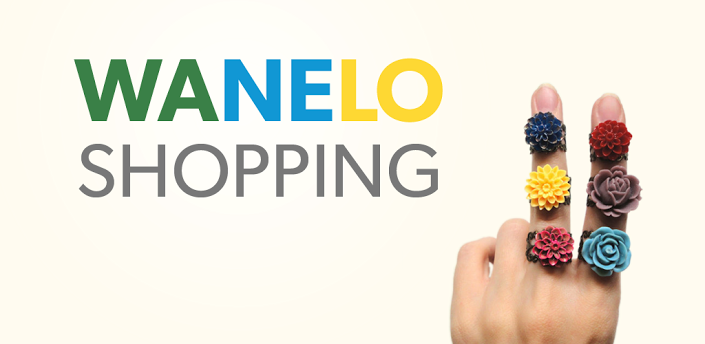 Description
The best in shopping entertainment. Wanelo (from Want, Need, Love) gives you an endless stream of the most unique products online, all posted by people like you. Buy everything right away, or save your favorite products to your profile for later.We should mention that Wanelo is dangerous for your free time and wallet. Our users think so, too:
"I wish I had all the money in the world. I would just spend all of it on Wanelo."
@madewithevol
SPONSORED

"I'm doing all of my Christmas shopping on Wanelo #obsessed"
@lendaathompson
"#Wanelo you can have all of my money! #obsessed"
@TheBigOlivia
"@Wanelo app for android!? brb, DYING."
@flexinBITTY
"I absolutely love wanelo! I'm over the moon now that they have an app! :D"
Jessica Purvis
App Screenshots
What's New
What's in this version:
OMG. OK. Make sure you're sitting down. In this update, you can customize your Trending feed! Yes, it's true: you can finally see a Wanelo for Men. Go to Trending and select Men!
We kept the Trending categories very simple (Women, Men, Home, Kids, $, $$) to maintain the ridiculously clean yet powerful Wanelo experience we all love.
Much more to come! Tell us what you think: [email protected].
Much love,
Wanelo
Permissions
THIS APPLICATION HAS ACCESS TO THE FOLLOWING:
NETWORK COMMUNICATION

FULL NETWORK ACCESS

Allows the app to create network sockets and use custom network protocols. The browser and other applications provide means to send data to the internet, so this permission is not required to send data to the internet.

STORAGE

MODIFY OR DELETE THE CONTENTS OF YOUR USB STORAGE

Allows the app to write to the USB storage.
YOUR ACCOUNTS

FIND ACCOUNTS ON THE DEVICE

Allows the app to get the list of accounts known by the device. This may include any accounts created by applications you have installed.

NETWORK COMMUNICATION

VIEW NETWORK CONNECTIONS

Allows the app to view information about network connections such as which networks exist and are connected.

RECEIVE DATA FROM INTERNET

Allows apps to accept cloud to device messages sent by the app's service. Using this service will incur data usage. Malicious apps could cause excess data usage.

SYSTEM TOOLS

TEST ACCESS TO PROTECTED STORAGE

Allows the app to test a permission for USB storage that will be available on future devices.

AFFECTS BATTERY

PREVENT DEVICE FROM SLEEPING

Allows the app to prevent the device from going to sleep.
VERSION:2.7
SIZE:2.5M
SPONSORED