Comic Chameleon – Webcomics
Description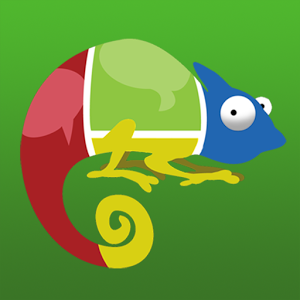 Only Comic Chameleon lets you tap to navigate every single webcomic strip or page from PANEL TO PANEL, with each tap gliding to the next panel cleanly cropped and zoomed for maximum readability. Only Comic Chameleon gives you FULL ARCHIVES, doesn't charge you issue by issue, and isn't some lame RSS reader that just scrapes the last 5 updates. And only Comic Chameleon does this all with the FULL SUPPORT OF ALL THE ARTISTS WE PUBLISH.
FINALLY, mobile webcomics, DONE RIGHT.
FEATURES
– Every episode of every comic is carefully prepared for panel-by-panel navigation (if applicable)
– Tap the left or right side of the screen to go to the previous or next panel
– Tap and hold for "alt text" (if any)
– Swipe to go to the previous or next episode
– Visit any episode's original page on the comic's website
– Share your favorite episodes by email, Twitter, or Facebook
– Full archives organized by year, with thumbnails of each episode for easy visual reference
– News tab for updates on new webcomics and app features
– Store tab to browse merchandise from our artists
OUR LINEUP
Comic Chameleon is the ultimate platform through which webcomics are able to publish, with powerful tools that allow webcomic artists to prepare their content for our app! Currently our always-growing lineup features over 130 of the most amazing webcomics on the web, including…
SPONSORED

– Chainsawsuit
– Dinosaur Comics
– Dumbing of Age
– Evil Inc.
– Existential Comics
– Girls with Slingshots
– Octopus Pie
– Oglaf
– The Perry Bible Fellowship
– Poorly Drawn Lines
– Questionable Content
– Saturday Morning Breakfast Cereal
– Scenes from a Multiverse
– Wondermark
– XKCD
– … and so many more webcomics, this is crazy!
LEARN MORE AND CONNECT!
Web: comicchameleon.com
Twitter: @comicchameleon
Facebook: facebook.com/comicchameleon
Screenshots
Permission
Version 1.0 can access:
modify or delete the contents of your USB storage
read the contents of your USB storage
modify or delete the contents of your USB storage
read the contents of your USB storage
full network access
view network connections
prevent device from sleeping
Size: 3 MB
Version: 1.0 
SPONSORED