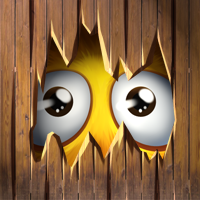 Description
OMG…The Roundy is falling in danger!
Let's save the Roundy!
Any feedback please email us, because we can't reply on comments. Thanks very much for all your support in our games!
The Roundies are boxed up in different shape of blocks that are on different height, you need to save them by eliminating other blocks.
Carefully tap each block and don't let the Roundy fall outside the ground. Missing more than 2 Roundies will lose the game.
Watch out the special blocks such as the ice and bomb, their physical characters are different, which makes it a difficult challenge to you.
SPONSORED

Get enough stars to unlock the next 5 levels.
If you like Glass Tower, Angry Birds, Cut the Rope, Where's My Water, Sprinkle, Fairy Fall, Tiki Lavalanche or other good puzzle games, you shouldn't miss this game. All of the fun and challenges here in this physics collision kind gravity simulation game!
Let's save the Roundy!
What's new in V1.2
– Fix the bug that can't play the game in some region format such as Russia. Enjoy yourself!
What's new in V1.3
– Bug fixed
What's new in V1.1
– Fix the bug that some device can't play the game. Thank all the players who inform us this bug.
– Add a simple instruction in level 1 to lead everyone starting game easily.
Screenshots
Info
Publisher
AE Mobile
Works with
Windows Phone 8
Windows Phone 7.5
App requires
owner identity
location services
photo, music, and video libraries
data services
HD720P (720×1280)
WVGA (480×800)
WXGA (768×1280)
SPONSORED