Description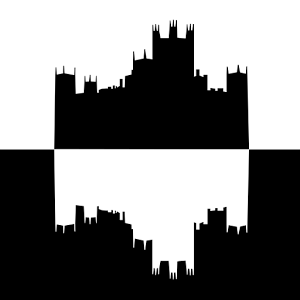 For the first time ever the exquisite settings and captivating characters of the hit TV show, Downton Abbey, come to life in its first interactive gaming experience.
It was one of the most exciting days of the year for everyone living and working at Downton Abbey. The day of the village fete had arrived and everyone joined in the day's festivities. A great time was had by all, however upon returning to the Abbey it was quickly discovered that all was not well… The house had been ransacked! An unknown intruder had been through every room, stealing priceless objects and scattering items everywhere! With the Crawley family's fortunes on the line and with so many Abbey residents with secrets to hide, no one is safe and everyone is a suspect. The Earl of Grantham has hired YOU to help return the castle to its original state of glory. However, the real reason for your employment is to uncover the real mystery of the break-in as discreetly as possible.
Features:
EXPLORE THE ABBEY: The Abbey has been ransacked! It falls to you to explore and unravel the evolving mystery.
SOLVE THE MYSTERY: Who is the culprit? What items have gone missing? For what purpose are the perpetrators working? It is up to YOU to find out!
UNCOVER HIDDEN OBJECTS: Earn the resident's trust by returning found items to their rightful owners and earn the nobility's favor. Leverage your relationship with the family to earn the privilege to explore additional parts of the Abbey and advance the story.
COMPETE WITH FRIENDS: Search the Abbey for damaged artifacts in desperate need of repair. Compete with friends and the world to restore the Abbey's most prized possessions.
SPONSORED

Screenshots
What's New
This update of Downton Abbey: Mysteries of the Manor include numerous bug fixes. Come play!
Permission
Version 1.1.8 can access:
find accounts on the device
find accounts on the device
approximate location (network-based)
read phone status and identity
modify or delete the contents of your USB storage
read the contents of your USB storage
modify or delete the contents of your USB storage
read the contents of your USB storage
read phone status and identity
receive data from Internet
modify secure system settings
full network access
view network connections
Google Play license check
prevent device from sleeping
use accounts on the device
Size: 14 MB
Version: 1.1.8
SPONSORED