PlayKids – Cartoons for Kids
Description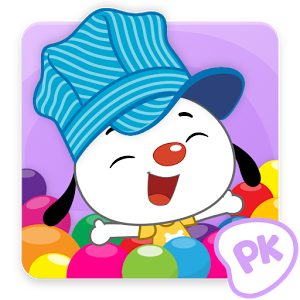 layKids has the best cartoons and games for kids under 5 years old. We're the #1 app for kids in more than 25 countries!-
Hundreds of the best educational cartoons
, sing along music videos and quality preschool TV shows for kids and toddlers
–
Free educational games
, minigames and puzzles designed to help children and toddlers develop motor coordination, memory, and pre-kindergarten skills
–
Use the app offline
when you don't have internet access or wish to save your data plan! Download and play our preschool cartoons and games whenever / wherever. Very useful for long trips, doctor's appointments and restaurants!
–
Popular characters
like Daniel Tiger, Caillou, Pocoyo and Lalaloopsy bring your kids the best adventures!
–
Teach new languages
to your kids with children's cartoons in Spanish and Portuguese.
–
Sing along
with our amazing songs and nursery rhymes. Watch them dance!
– All cartoons, videos, songs and games are curated by a team of specialists. We make sure all videos and games are
always age-appropriate, safe and fun
– PlayKids is designed to be
very easy to use
so children can use tablets and phones in a safe and fun way to learn while having fun
– Subscription required for unlimited access. Subscribe once and have access on your Android phone, tablet and TV
PlayKids is certified by the kidSAFE® Seal Program. To learn more, visit http://www.kidsafeseal.com
SPONSORED

ONLY ON PLAYKIDS
– ABCs – Dance, sing and learn about the letters of the Alphabet with Junior and his friends on this series of upbeat sing along music videos
– SuperHands – Learn how to create new toys and objects using items available in your home
PLAYKIDS TV SHOWS & CARTOONS
– Caillou
– Pocoyo
– The Wiggles
– The Hive
– Peg + Cat
…..and many more
EDUCATIONAL GAMES AND PUZZLES
– Junior's room: drag and drop each toy inside the toybox and match their shadows. This game teaches kids about matching and memorizing geometric shapes
– Learn to draw: our drawing tutorials teach fine motor coordination skills and incentivize children to grab their pencils and get creative!
– Connect the Dots: tap the stars in order to reveal an object! Here, kids learn how to count and have fun while connecting the stars.
– Memory game: this classic game teaches children about focus and memory skills.
– Coloring book: unleash the kids' artistic skills and color drawings featuring Junior and his friends
– Magic Piano: children learn about music, rhythm and sounds. Our special piano keys will also teach children about colors and numbers!
– Animals: High-quality pictures and samples of animal sounds teach children the animal's name and how they sound
…and more
Screenshots
What's New
PlayKids is also available in Arabic, Turkish and Indonesian. We hope to make more children smile around the world!
We also made some performance improvements and fixed some bugs
Permission
Version 2.8.5 can access:
find accounts on the device
find accounts on the device
read phone status and identity
modify or delete the contents of your USB storage
read the contents of your USB storage
modify or delete the contents of your USB storage
read the contents of your USB storage
read phone status and identity
receive data from Internet
control vibration
run at startup
prevent device from sleeping
view network connections
full network access
Google Play license check
Size: 37 MB
Version: 2.8.5
SPONSORED