Description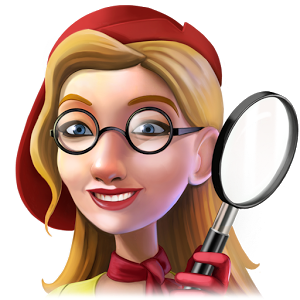 +++++ A surprisingly entertaining hidden object game (pocketgamer) +++++
+++++ A hidden object game fans won't want to miss. (gameoos) +++++Team up with sassy super sleuth Hannah Dakota in a beautiful hidden object game. Travel across the world and solve the mysterious bank robbery. Investigate different crime scenes and find stunning 3d objects. Eight mysterious objects have been stolen from a secret vault belonging to incarcerated criminal mastermind Five Fingers. What are they for? Who took them? And why are they worth killing for?• FUN! Created by the BAFTA-award winning studio who brought you Buzz! and Kinect Nat Geo TV
• BEAUTIFUL! Stunningly painted characters and locations
• FUNNY & INTRIGUING! Written by International Emmy® Award winner Felicity Carpenter
• SOCIAL! Play with your friends – who is the most eagle-eyed amongst you?
• A MUSICAL MASTERPIECE! Music composed and recorded by BAFTA-nominee Dom Beken
• REGULAR UPDATES! Always more mysteries to solve
• OPTIMISED FOR GOOGLE! Use Google Play Services for Leaderboards and Achievements.
Download Enigma Express now and start your adventure!
SPONSORED

IMPORTANT THINGS:
Although Murder Files: The Enigma Express is free to play, additional in-game currency can be purchased for real money from the Google Play Store in the form of In-App Purchases.
However, all features of the game are available to players who choose not to make In-App Purchases.
Screenshots
What's New
Please make sure you're playing the latest version of Enigma Express. As always, please send any feedback you have to our pages on Facebook, Twitter and Google+. You can find all the links on www.murderfiles.co.uk.
Version 1.20 improvements:
* Connect to your friends in more ways! Added support for more social networks.
* Tell your friends what a super sleuth you are by sharing your game stats on your social pages.
Permission
This app has access to:
find accounts on the device
find accounts on the device
read phone status and identity
modify or delete the contents of your USB storage
read the contents of your USB storage
modify or delete the contents of your USB storage
read the contents of your USB storage
read phone status and identity
receive data from Internet
use accounts on the device
prevent device from sleeping
view network connections
change your audio settings
full network access
Google Play license check
Size: 23 MB
Version: 1.20
SPONSORED