Description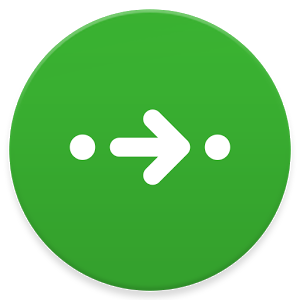 Citymapper is the ultimate public transportation app. Combines all available transit to find the best route: subway / metro, bus, train, Uber, rail, ferry, bike share & personal bike with cycle lanes. Real-time directions, departure times and disruptions. Made for the real world."Citymapper is, quite simply, the best travel app" – New York Times
SELECT AWARDS
★ Editors' Choice! (Play Store – Google)
★ Grand Prix Winner + Top Travel Startup + Top Mobile Startup (Techcrunch Europas 2015)
★ Best Overall Mobile App (Mobile World Congress Barcelona/GSMA 2014)
★ #1 Grand Prize Winner (MTA New York City App Quest 2013)
★ International Startup of the Year Nominee (Crunchies)
KEY FEATURES
Everything you need:
MOST PRECISE DIRECTIONS KNOWN TO MAN
Combines all possible modes to give you the *best* options
Real time data to know when your bus / train will arrive
Your ETA for any trip
GO mode: step-by-step directions in real time
"Get Off" notifications, you'll never miss a stop again
MAPS AVAILABLE OFFLINE
COMPREHENSIVE TRANSIT
Subway / metro
Bus & vans
Bike / cycle sharing + personal bike
Train / rail / tram / trolley
Ferry
Car sharing with Car2go
UBER / TAXI INTEGRATION
Get Uber directly through the app
STATUS ALERTS IN REAL TIME
Get notified when there's a service alert on your favorite lines
Find alternatives to disrupted routes
Integrated Twitter from agencies
Next bus & schedules / timetables – all in real time
PERSONALIZE THE APP
Save frequently used places
Save stops, lines & trips
Get notifications on favorite lines
No login required to use the app, we respect your anonymity
INTEGRATIONS & PARTNERSHIPS
Uber (book through us)
Car2go (find the closest car share)
Foursquare and Yelp for search
Twitter (live feeds from transit agencies)
SHARE YOUR LOCATION
Send GPS coordinates & map location to anyone
Works with SMS, WhatsApp, Twitter or email
SPONSORED

ANDROID WEAR
Step-by-step trip instructions in real time + ambiactive (always on) mode
Smart notifications when it's time to get off
Live disruption notifications
INTERNATIONAL COVERAGE
USA: New York City / NYC, San Francisco Bay Area / SF, Los Angeles / LA, Washington DC, Chicago, Boston, Philadelphia
CANADA: Toronto, Vancouver, Montreal
LATIN AMERICA: Mexico City DF, São Paulo
ASIA: Singapore, Hong Kong, Tokyo
EUROPE: London, Manchester, Birmingham, Paris, Lyon, Berlin, Hamburg, Brussels / Belgium,
Amsterdam / Randstad, Madrid, Barcelona, Milan, Rome, Lisbon
EXPANDING: VOTE for your city citymapper.com/nextcity
AGENCIES
– NYC: MTA Subway, MTA Bus, Metro North, LIRR, NICE Bus, NJ Transit & NJ Light Rail, NY Waterway Ferries, PATH, Citi Bikes
– SF BAY AREA: BART, MUNI Metro, MUNI Bus, Caltrain, AC Transit, SamTrans, Golden Gate Transit, VTA, Bike Share, SF Ferries
– LA: Metro, LA Metrolink, Big Blue Bus (BBB), DASH / LADOT
– CHICAGO: CTA Bus, Chicago 'L', METRA, PACE Bus, Divvy Bikes
– BOSTON: MA Port Authority (Massport), MBTA, Commuter Rail, the 'T', Silver Line, Hubway Bike Share, Logan Express, Charles River EZRide
– WASHINGTON DC: WMATA, DC Circulator, Metroway, Ride On (Montgomery County), ART (Arlington), DASH (Alexandria), Fairfax Connector, VRE, MARC Trains, Capital Bikeshare
– PHILADELPHIA: SEPTA, PATCO, NJ Transit (Buses, Light Rail)
– TORONTO: TTC, Go Transit, HSR, Brampton, Oakville, MiWay, YRT, Viva, Guelph Transit, GRT, Burlington, Bike Share Toronto
– VANCOUVER: TransLink, False Creek Ferries
– MONTREAL: STM, AMT, RTL, STL, Bixi, CIT
– SINGAPORE: LTA, SMRT, SBS
– HONG KONG: MTR, HK Tramways, Light Rail, Kowloon Motor Bus, Citybus, First Bus, First Ferry, Star Ferry, Discovery Bay Ferry & Bus, Park Island Ferry & Bus, Green & Red Mini Bus
KEEP IN TOUCH
If you have questions/feedback, email us at [email protected]
Facebook: facebook.com/thecitymapper
Twitter: twitter.com/Citymapper
Google+: google.com/+Citymapper
Online at: citymapper.com
Please note that the app requires data access & works best with GPS / location on.
Screenshots
What's New
We're reinventing A to B again. Our SuperRouter now combines public transit with cars/uber to create new combo routes never seen before. Only shown when relevant. Your move, big G.
Permission
This app has access to:
find accounts on the device
find accounts on the device
find accounts on the device
find accounts on the device
approximate location (network-based)
precise location (GPS and network-based)
modify or delete the contents of your USB storage
modify or delete the contents of your USB storage
read the contents of your USB storage
modify or delete the contents of your USB storage
modify or delete the contents of your USB storage
read the contents of your USB storage
receive data from Internet
control vibration
run at startup
use accounts on the device
read Google service configuration
prevent device from sleeping
view network connections
full network access
Size: 12 MB
Version: 6.5
SPONSORED