Description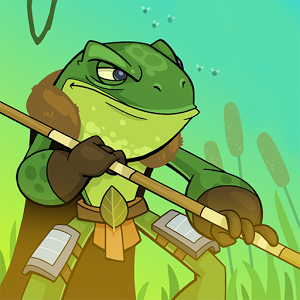 Spellstone is a fantasy card game with beautiful hand-drawn art and rich lore! Collect hundreds of striking cards to battle through a compelling story to unravel the mystery of the Void.
FANTASTIC STORY
Capture Spellstones to unleash ancient and powerful creatures! However, there is dark magic at work on the island. Will you become a Hero or be consumed by the Void?
STUNNING ART
Heroes, creatures, monsters, demons, animals, and more are brought to life with a stunning hand-painted style.
BOUNTY HUNTERS WANTED
Do you have what it takes to rise to the top of the Bounty Hunter charts? Battle players around the world for huge bonuses, powerful unlocks, and bragging rights.
SPECIAL EVENTS
Follow the world of Spellstone through a series of special stories and events, with branching tales and powerful treasures.
FEATURES:
SPONSORED

*Three factions of heroes and creatures to battle and control. Do you favor the Powerful Wyld, Nimble Aether, or Fiery Chaos?
*Over a hundred different creatures to collect, upgrade and fuse!
*Master powerful card skills to win an edge over your opponents.
*Battle thousands of other users around the world to prove who is the best!
*96 levels and 7 levels of mastery with endless player rewards for each.
*Hundreds of hand-drawn character cards that evolve as they become more powerful!
Spellstone is optimized for Phones and Tablets.
PLEASE NOTE: Spellstone is free to play, but some extra game items can be purchased for real money. You can disable in-app purchases in your device's settings.
A network connection is required to play.
Screenshots
What's New
Improvements:
*Button to sort by base fusion.
*Added +/- points to PVP Points bar.
*Status effect and cooldown display on Card Detail Popup.
*Milestone Rewards for Events.
*Event Rewards Autoclaim.
*Expedition Event button on map screen.
Bug Fixes:
*Notifications Settings Descriptions (Deutsch).
*PVP Points Bar.
*Ranking Up bug that displayed two of each reward.
*Various small bug fixes.
Permission
Version 1.19.1 can access:
find accounts on the device
find accounts on the device
modify or delete the contents of your USB storage
read the contents of your USB storage
modify or delete the contents of your USB storage
read the contents of your USB storage
receive data from Internet
full network access
view network connections
prevent device from sleeping
Size: 50 MB
Version: 1.19.1 
SPONSORED