Description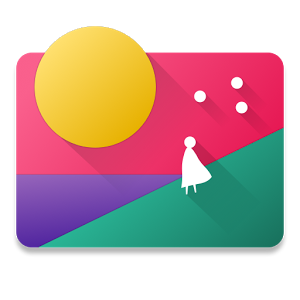 Get Science-based Coaching to increase your energy, feel vibrant health, lose weight and sleep better by instilling healthy habits and routines in your life.Reach any of your Health & Productivity goals by following a step-by-step program.
Just use TheFabulous to coach yourself to reach your goals, lift yourself to Get Active, Eat Better, Sleep Better, Lose Weight and Stay Motivated by installing 5 healthy living habits that will make you forget about fatigue and low-energy.
This is not just a habit tracker or a quantified self app. The Fabulous is a holistic approach, it's your own happiness trainer.
Start off your new year goals on the right foot with our coaches.
▌INTEGRATED COACHING
You'll take your fitness and diet to a new level by using the integrated coaching: 7-minute scientific Workout, zen and vipassana meditation for breathing & mindfulness, Happiness Trainer, Power Nap sessions and a Starter stretching for total flexibility.
SPONSORED

You will start by setting your morning routine and then your own personal VOICE COACH that will offer you personalized advice based on your everyday habits.
TOP 5 HABITS TO FEEL ENERGIZED
★ Do you ever struggle to wake-up in the morning?
★ Do you know what Diet you should have to feel energetic?
★ Do you feel Fatigue and are you tired by mid-day?
★ Do you have a morning routine?
★ Do you want to have full energy for 5-hours?
★ Have Trouble Sleeping because of blue light?
★ Can't concentrate on a single task because of ADHD?
HOW THE FABULOUS WORKS
★ Smart-targeted health advises for healthy living
★ Scientifically Grounded approach to instill healthy habito and mindfulness in your life
★ Weight Loss Program where you don't have to count calories, inspired from Atkins & hcg.
★ Your own personal 1:1 human coach that will motivate you to get going on your goals!
★ Integrated Fitness Programs for proper motivar
★ If you can't sleep, the app will show you how to sleep properly
★ Start by installing a morning routine and then add other goals to your life
GET IN TOUCH!
We're always happy to talk with you. Whatever comes to your mind, we want to hear it. Having some problems installing a habit in your life? Want a feature to be added? Something isn't working as you expected?
Screenshots
What's New
– If you try to quit a ritual or an alarm, you will now have a screen that will easily allow you to snooze it! Don't just quit – Snooze and come back.
Previous updates:
– Reordering and editing your habits can now be done with a single tap!
– Habits completed before 2am will count for the previous day!
– Premium Alarms used not to work in Full Screen mode, we have fixed this!
– Sometimes, your Monthly View wasn't reporting correctly your habit completed, this is fixed as well.
Permission
Version 3.10 can access:
find accounts on the device
find accounts on the device
approximate location (network-based)
receive data from Internet
create accounts and set passwords
control vibration
run at startup
full network access
prevent device from sleeping
view network connections
Size: 20 MB
Version: 3.10
SPONSORED