Description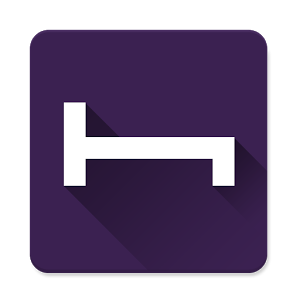 Hotel Tonight – Last Minute Deals
HotelTonight helps you find & book hand-selected hotels at great prices.
*We are the night out with friends that turned into a road trip to Vegas
*We are the birthday getaway you spontaneously booked for this weekend
*We are the luxury vacation you scored on the cheap
*We are the mid-week booking at that spot you've always wanted to check out … just because
*We are the excuse to travel as much as you've always wanted
*We are the business trip you locked down in 10 seconds, at your soon-to-be-favorite hotel
*We are the motivation to stay and play a little longer
*We are HotelTonight. And we want you to plan a little less. And live a little more
Here's how we deliver:
*Great prices! Hotels give us last-minute discounts on their empty rooms. You get the very best rates, guaranteed
*Book a room in just 10 seconds
*Hand-picked selection of top-rated hotels – we've done the work to narrow down the best options
*Categories (like Basic, Hip and Luxe) to make it easy to find the right room for you
*Custom hotel descriptions that give you all the info you need to know
*24/7 customer support (with real, live, nice people)
SPONSORED

Screenshots
What's New
What's shakin' HT Nation? Here's what's new in our world:
* A slick, seamless way to resend yourself your full booking receipt
* We're hiring! Come join the best team in the biz (not that we're biased or anything). More at hoteltonight.com/jobs
* Got any feedback about the app, hotels we should work with, etc? We're all ears. Hit us up at
[email protected]
– we read everything!
Permission
This app has access to:
find accounts on the device
find accounts on the device
approximate location (network-based)
precise location (GPS and network-based)
read phone status and identity
directly call phone numbers
modify or delete the contents of your USB storage
read the contents of your USB storage
modify or delete the contents of your USB storage
read the contents of your USB storage
modify or delete the contents of your USB storage
read the contents of your USB storage
modify or delete the contents of your USB storage
read the contents of your USB storage
read phone status and identity
receive data from Internet
control vibration
run at startup
use accounts on the device
read Google service configuration
prevent device from sleeping
view network connections
full network access
Size: 13 MB
Version: 8.8.1
SPONSORED