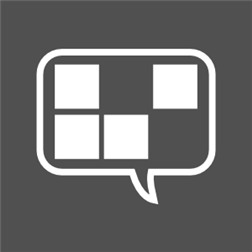 Description
MetroTalk is the best-rated Google Voice app for Windows Phone. It supports push notifications for instantly receiving SMS messages and voicemail, even when the app is not active. Performance and user experience have been the major focus during development.
The trial/free version is ad-supported, and comes with all the features of the full version. However if you enjoy using MetroTalk, we strongly suggest upgrading for further supporting future development.
Please visit http://www.metrotalk-windowsphone.com for more info.
Changelog – Version 3.4.2:
– Bug fix: UI fix for the T9 dialer on 480p devices
– Bug fix: The "+" character is now available on the T9 dialer by long-pressing the "0" button
– Other: Various fixes and updates
SPONSORED

Changelog – Version 3.4.1:
– New: It is now possible to undelete a message from trash by tapping it
– Bug fix: Contact pictures are now saved properly
Changelog – Version 3.4:
– New: Complete overhaul of the Call/Text page with support for T9 dialing
– New: Multiple accounts support with full support for push notifications
– New: Added ability to automatically configure push notifications on Gmail accounts
– New: It is now possible to (manually) configure push notifications on non-Gmail accounts (e.g. Outlook)
– New: Added a new setup wizard for automatically configuring the application
– New: Added "international filtering" calling method
– Update: Security improvements
– Bug fix: Fixed UI issue where lists would occasionally fail to display all their items
For using this application, a Google Voice account is required. If 2-step verification is activated on your Google account, then an application-specific password is required.
Screenshots
Info
Download size
2 MB
Works with
Windows Phone 8
Windows Phone 7.5
App requires
contacts
phone identity
owner identity
photo, music, and video libraries
data services
push notification service
movement and directional sensor
WVGA (480×800)
media playback
microphone
speech
HD720P (720×1280)
WXGA (768×1280)
SPONSORED