Jellynote – Tabs & Sheet Music
Description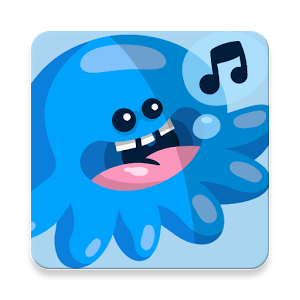 The biggest catalog of Guitar and Bass tabs, Sheet Music, and Lyrics &Chords !
Jellynote is the ultimate way to learn and practice your favorite songs from more than 5,000 artists and bands. ♫
Join our community of more than 1 million users and discover our awesome features!
We are making music learning fun & inspiring thanks to more than 500k free, high quality and interactive sheet music, guitar tabs and lyrics with chords.
★ User-Friendly (and totally free) features:
• Huge catalogue from Beethoven songs to Metallica! Free daily updates
• Easy Search
• Filter by genre: Rock / Metal / Pop / Folk / Electronic / Soul / Hip-Hop / Reggae / Jazz / Soundtrack / Classical
• Filter by level: Beginner / Intermediate / Advanced
• Filter by instruments (128 in total): Guitar (acoustic and electric) / Bass / Piano / Drums / Strings (Violin / Cello / Viola / Contrabass) / Reed (Sax / Clarinet / Oboe / Bassoon) / Brass (Trumpet / Trombone / French Horn / Tuba) / Flute / Ukulele / Orchestra …
• Filter by Artists
• Synchronize your favorite songs with your jellynote.com account!
• History, easily find what you have already played
• Share with your friends your tabs / music sheet / chords / lyrics
• Tempo control: play the song at your own speed.
• Display features: only staff, only tab or both
• Audio player: listen to the song with a good playback sound. Real time highlight of the notes that you should be playing.
• Multiple tracks control: set up the volume of each track
• Chords and Lyrics features
• Great Tuner : find the right pitch
• For each song you have the different chord diagrams with fingers positions
• Cover videos from YouTube
Instruments views: 'how to read traditional sheet music' and 'how to read guitar tablature'
• Guitar Tab: this view represents the strings with the flow of the fingers positions so that you can check out and anticipate your fretting hand positions. It's a real time tablature.
• Fretboard: This view is more realistic, it shows in real time where the fingers should be on the fretboard.
• Piano: A realistic view of a piano showing in real time where the fingers should be.
★ Awesome Premium Features:
SPONSORED

• Download and have Offline access to your songbooks and your favorite songs
• Learning and practice mode : Like being in a real lesson we will give you feedback on how you are playing and help you to progress!
• Chords Chart and Library. Find any chord and see how you can play it
• Transposition : Play in any key!
• Change the playback instrument
★ Includes popular sheet music or tab:
– "Fur Elise" by Beethoven
– "Nothing Else Matters" by Metallica
– "Hotel California" by The Eagles
– "Stairway to Heaven" by Led Zeppelin
– "Wish You Were Here" by Pink Floyd
– "Hallelujah" by Jeff Buckley
★ Press :
"This isn't your average score database with a bunch of zipped images thrown up on the Internet." – Techcrunch
"The Jellynote process seems brilliantly simple." – Digital Trends
★ Our users feedback :
"Love It ? Great App, haven't seen a better one" – 03/21/2015
"For any music lover great app to get share and edit lots of tabs for lots of instruments. Good for any level." – 04/18/2015
"A must have! Great app for on the go and backing tracks. I recommend for all musicians and composers." – 05/15/2015
"Great musical app Great way to read music, look up tablature and learn your favorite songs yo, 11/10" – 04//18/2015
"Great interface – it has everything you need and nothing more." – 04/27/2015
★ About Jellynote :
Jellynote is a 3 years startup aiming to make music learning and playing easier. We are developing tools to create the very best experience for users from beginners to experts.
We are also extremely attentive to our user satisfaction feel free to contact our support whenever you find a bug or have a question!
Screenshots
What's New
We added the collections to facilitate access to thematic content !
We fixed some bugs and improved the UI
Permission
This app has access to:
find accounts on the device
add or remove accounts
find accounts on the device
modify or delete the contents of your USB storage
read the contents of your USB storage
modify or delete the contents of your USB storage
read the contents of your USB storage
receive data from Internet
Send download notifications.
create accounts and set passwords
prevent device from sleeping
view network connections
change your audio settings
full network access
Size: 18 MB
Version: 3.3.3
SPONSORED