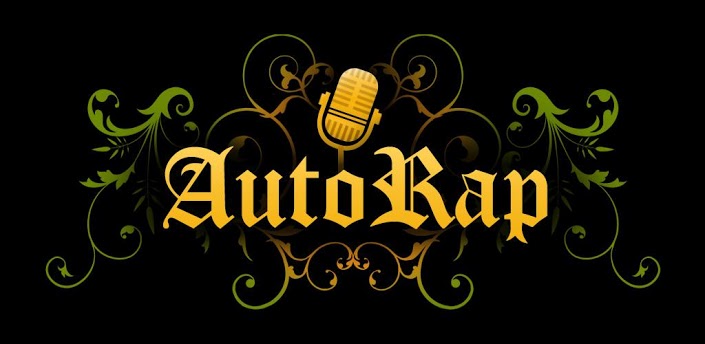 Description
With Smule's proprietary "rappification" technology, AutoRap maps the syllables of your speech to any beat, creating a unique rap every time.As the lyrical master, Jay-Z, says "This is the death of Auto-Tune, moment of silence". This is AutoRap.
——————
"you simply speak into your phone, and the app chops your voice and buries it in a whole mess of autotuney goodness" –engadget
——————
TALK MODE:
Talk into the app, and AutoRap magically morphs your speech into a legit rap. Create your own original rap songs with Freestyle Beats, or use Premium Songs from artists like Snoop Dogg and Nicki Minaj, to AutoRap with the songs you know and love.
RAP MODE:
Switch to Rap Mode and flaunt your skillz by rapping along to your favorite songs, following the lyrics that scroll across the screen. AutoRap will correct your flow, snapping your syllables to the rhythmic grid of the underlying beat.
*** HEADPHONES RECOMMENDED FOR RAP MODE***
SHARE:
Now go share your creations with your friends via email, Facebook or Twitter. Sing them a happy birthday they'll never forget, or give 'em the lowdown on the sandwich you ate for lunch.
NEW BEATS AND SONGS ADDED EVERY WEEK.
The current song catalogue includes songs and beats by:
Nicki Minaj
♪ Eminem feat. Rihanna
♪ BOB
♪ Snoop Dogg
♪ Ludacris
♪ Tupac feat. Dr. Dre
♪ Outkast
♪ Nelly
♪ Beastie Boys
♪ Kelis
♪ Chamillionaire
…and many more!
Check back daily to see what's new. Want something we don't have? Visit our Facebook page (www.facebook.com/smule) and put your request in!
Features:
– Choose between talk or rap mode.
– Pick your beat from freestyle or premium sounds.
– Beautiful visualizations match the beat of your raps.
– Don't like the beat, just re-AutoRap it!
– Share your creations via email, Facebook and Twitter
– Come back frequently to earn additional plays.
EXPLANATION OF PLAYS:
AutoRap offers you the ability to choose between Freestyle and Premium beats, using "Plays". Plays allow you to try out any song in the catalogue, without being stuck with any one song. Each time you create an AutoRap, or Re-AutoRap, with a Freestyle or Premium beat, the corresponding Play Balance gets deducted by 1 Play. We give you a Starter Pack of free Freestyle Plays so you can try them out!
SPONSORED

ALWAYS FREE:
We offer two songs that are ALWAYS FREE – "Turkey Burgers" and "OneOneOne" – so you can use the app anytime you want completely free, without spending any money, ever.
EARN PLAYS:
We also allow you to earn Freestyle and Premium Plays.
NOTE: Headphones recommended for maximum enjoyment.
App Screenshots
Videos
What's New
What's in this version:
Version 1.0.11
– Fixed visualization alignment on Nexus 10
Version 1.0.10
– Smaller app to download
– Several bug fixes and stability improvements
Version 1.0.9
– Fixed bug where app would freeze on launch
– Faster startup
– Several bug fixes and stability improvements
Version 1.0.8
– Several bug fixes and stability improvements
Permissions
THIS APPLICATION HAS ACCESS TO THE FOLLOWING:
YOUR LOCATION

APPROXIMATE LOCATION (NETWORK-BASED)

Allows the app to get your approximate location. This location is derived by location services using network location sources such as cell towers and Wi-Fi. These location services must be turned on and available to your device for the app to use them. Apps may use this to determine approximately where you are.

NETWORK COMMUNICATION

FULL NETWORK ACCESS

Allows the app to create network sockets and use custom network protocols. The browser and other applications provide means to send data to the internet, so this permission is not required to send data to the internet.

PHONE CALLS

READ PHONE STATUS AND IDENTITY

Allows the app to access the phone features of the device. This permission allows the app to determine the phone number and device IDs, whether a call is active, and the remote number connected by a call.

STORAGE

MODIFY OR DELETE THE CONTENTS OF YOUR USB STORAGE

Allows the app to write to the USB storage.

MICROPHONE

RECORD AUDIO

record audio
YOUR ACCOUNTS

FIND ACCOUNTS ON THE DEVICE

Allows the app to get the list of accounts known by the device. This may include any accounts created by applications you have installed.

NETWORK COMMUNICATION

VIEW WI-FI CONNECTIONS

Allows the app to view information about Wi-Fi networking, such as whether Wi-Fi is enabled and name of connected Wi-Fi devices.

VIEW NETWORK CONNECTIONS

Allows the app to view information about network connections such as which networks exist and are connected.

RECEIVE DATA FROM INTERNET

Allows apps to accept cloud to device messages sent by the app's service. Using this service will incur data usage. Malicious apps could cause excess data usage.

SYSTEM TOOLS

TEST ACCESS TO PROTECTED STORAGE

Allows the app to test a permission for USB storage that will be available on future devices.

AFFECTS BATTERY

PREVENT DEVICE FROM SLEEPING

Allows the app to prevent the device from going to sleep.
VERSION:1.0.11
SIZE:24M
SPONSORED