Description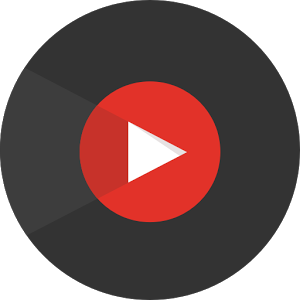 YouTube Music lets you watch and listen to a nearly endless catalog in an app designed for music discovery. Just tap a track you love, and see where your music takes you.
With the YouTube Music app you can enjoy your favorite tracks, albums, and artists for free. Or you can use it with the new YouTube Red membership to get ad-­free videos and listen to music offline, in the background, or without loading video. When you sign in to the YouTube Music app, you'll be automatically enrolled in a free 14-­day trial of YouTube Red.*
A YouTube built just for music
• Any video, album, or artist starts a non-­stop station
• Personalized stations learn your tastes
• A home tab with recommended tracks just for you
• A trending tab to stay up on the newest releases
• New songs and artists in 'On the rise'
• The latest hits in 'The Daily 40'
A nearly endless catalog
• New artists, classic favorites, and everything in between
• Official music videos, full albums, remixes, covers, and more
• Classic recordings and videos that span decades
An experience beyond listening
• All the sights, sounds, and power of video
• See concert footage and live recordings
• Stay a part of global music moments
SPONSORED

Amplify your experience with YouTube Red
• Get ad­-free videos
• Listen to music offline on mobile devices
• Enjoy music while using other apps or with your screen off
• Listen in audio mode without having to load video
• Benefits work when signed in to YouTube or a YouTube app
• Monthly price: $9.99 USD
*No credit card is required. Existing YouTube Red members and users who have already received this 14­-day free trial are not eligible for a free trial.
Screenshots
What's New
Visual enhancements to various interfaces.
• Minor bug fixes and stability improvements.
Permission
This app has access to:
add or remove accounts
find accounts on the device
read your contacts
find accounts on the device
approximate location (network-based)
modify or delete the contents of your USB storage
read the contents of your USB storage
modify or delete the contents of your USB storage
read the contents of your USB storage
receive data from Internet
control vibration
run at startup
access Bluetooth settings
read Google service configuration
change network connectivity
prevent device from sleeping
view network connections
draw over other apps
control Near Field Communication
pair with Bluetooth devices
modify system settings
use accounts on the device
full network access
connect and disconnect from Wi-Fi
 Size: 11MB
Version: 10.4.6
SPONSORED