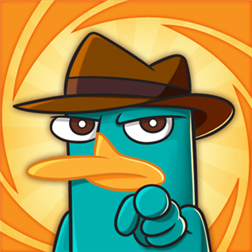 Description
Where's My Perry is the latest puzzler from the makers of Where's My Water and Disney!
SPONSORED

Where's My Perry is a challenging physics-based puzzler where you need to use water in all its different forms, ice, steam and liquid, to solve the puzzle. Overflowing with intuitive controls, vibrant spy-themed graphics, and best of all, lasers, you will be immersed in the world of Agent P!
More than 80 puzzles across 4 chapters, with free updates!
Screenshots
Info
Publisher
Disney
App requires
media playback
data services
movement and directional sensor
HD720P (720×1280)
WVGA (480×800)
WXGA (768×1280)
$0.99(full version)
Supported languages (10)
DeutschEnglish (United States)españolfrançaisitaliano日本語Nederlandsрусский中文(简体)中文(繁體)
SPONSORED