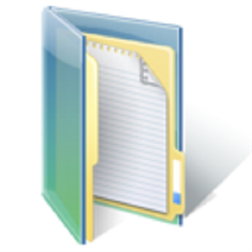 Description
Kirik SD File Viewer helps you view and open files and folders on your SD CARD.
This is the lite version and can open only three file types: .flv, .pdf, .avi and .rar. For more types buy Kirik SD File Viewer full version.
Please READ the following instructions carefully before installing:
1. Files in Music, Pictures and Videos folders will NOT be shown as they can be managed only by built-in hubs.
2. Kirik SD File Viewer will show the following files DIRECTLY: .pdf, .flv, .avi and .rar
3. For more file types, you need to buy Kirik SD File Viewer full version.
4. You need relevant apps to open your files. Examples are Adobe reader for .pdf, YXPlayer and Flash Videos for .flv and Archiver or iUnarchive for .rar.
SPONSORED

5. SD Card is read-only. So do not ask for create, edit, rename or copy of files.
6. Files will be copied to temporary memory before opening. So bigger files will take time to open. All temporary files will be deleted when you open close the app or open the app next time. Note, some apps copy files before opening them. In that case, it is the responsibility of those apps to clear their temp memory.
Version 1.0.0.4:
Better temp memory management.
Better caching.
Version 1.0.0.3:
Search a folder
Version 1.0.0.2:
Support for .avi files
Version 1.0.0.1:
Basic UI
Listing of folders and files
Ability to open folders and files.
More features will come!
Screenshots
Info
Download size
1 MB
App requires
media playback
data services
SD card
movement and directional sensor
HD720P (720×1280)
WVGA (480×800)
WXGA (768×1280)
SPONSORED