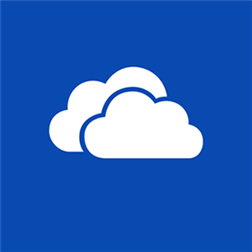 Description
OneDrive (formerly SkyDrive) is the one place for everything in your life. Easily store and share photos, videos, documents, and more. When you upload photos or videos from your Windows Phone to OneDrive, you can get to them when you're on your PC, Mac, tablet, or phone. With OneDrive for Windows Phone, you can easily get to, manage, and share files on the go:
• Browse all your OneDrive files and files shared with you.
• Share files by inviting people, getting a link to copy and paste, or posting to your social networks.
• Move, delete, and rename files, and create new folders.
• Quickly get to documents you've recently opened.
• Upload photos from your phone.
New in version 3.5:
• New thumbnail view
• Improved view of shared files
• Share multiple items at once
• Pin folders to your Start screen
• Open your OneDrive files in other apps
• Bug fixes and performance improvements
Screenshots
Info
Download size
4 MB
SPONSORED

Works with
Windows Phone 8
Windows Phone 7.5
App requires
contacts
phone identity
owner identity
video and still capture
photos library
data services
HD720P (720×1280)
WVGA (480×800)
WXGA (768×1280)
photo, music, and video libraries
camera
Supported languages (49)
English (United States)العربيةAzərbaycan dili (Azərbaycan)БеларускаябългарскиCatalàčeštinadanskDeutschΕλληνικάEnglishespañoleestiفارسىsuomiFilipinofrançaisעבריתहिंदीhrvatskimagyarBahasa Indonesiaitaliano日本語Қазақ한국어lietuviųlatviešuмакедонски јазикBahasa Melayunorsk (bokmål)Nederlandspolskiportuguês (Brasil)português (Portugal)românăрусскийslovenčinaslovenskiShqipsrpskisvenskaไทยTürkçeукраїнськаO'zbekchaTiếng Việt中文(简体)中文(繁體)
SPONSORED