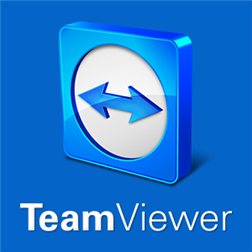 Description
Remote control Windows, Mac, and Linux computers with TeamViewer within seconds.
Providing spontaneous support for friends and family or accessing applications on your home computer while on the go, TeamViewer allows you to accomplish all this from your Windows Phone.
Find out why more than 100 million users put their trust in TeamViewer!
TeamViewer is free for personal use.
SPONSORED

App Features
—————————–
• Windows, Mac or Linux — Remotely control any computer within seconds
• Highest security standard — 256 Bit AES Session Encoding and 1024 Bit RSA Key Exchange
• Integrated computers & contacts list — See the online status of your partners and connect to them via quick access
• No configuration — Effortless access to remote computers even behind firewalls and proxy servers
• Simple reboot — Reboot remote computers or servers from anywhere
• Multi monitor —- Switch between multiple screens easily
Screenshots
Info
Download size
5 MB
App requires
phone identity
data services
HD720P (720×1280)
WVGA (480×800)
WXGA (768×1280)
Supported languages (31)
българскиčeštinadanskDeutschΕλληνικάEnglish (United States)españolsuomifrançaishrvatskimagyarBahasa Indonesiaitaliano日本語한국어lietuviųnorsk (bokmål)NederlandspolskiPortuguêsromânăрусскийslovenčinasrpskisvenskaไทยTürkçeукраїнськаTiếng Việt中文(简体)中文(繁體)
SPONSORED