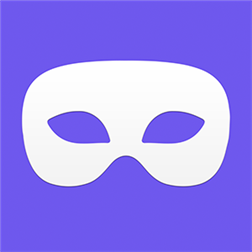 SPONSORED

Description
Man is least himself when he talks in his own person. Give him a mask and he will tell you the truth. – Oscar Wilde
The team behind Masque intends to do precisely that.
Masque is a free, anonymous & unique application which helps you discover interesting people to chat with.
With Masque you can –
• Chat, flirt, hook-up, discuss or debate on any topic under the sun while staying anonymous i.e. without ever revealing your identity
• Connect with multiple strangers & chat with them at the same time. We understand that you may have to kiss a few frogs before finding your prince or princess
• Share selfies and audio notes without fear for they will self-destruct after they are viewed once
• Express yourself better with stickers and emoji's
• Be in control of your relationships. Terminate a conversation with a single touch and nobody gets hurt 😉
We respect your privacy and will never reveal your identity to anyone. The Masque team also believes in a free world, a world devoid of any prejudices related to religion, creed, region, or gender and we strongly support the cause of Free Speech. Masque is a manifestation of this very idea!
How to use Masque –
• Create your Masque profile within seconds by choosing a nickname & an avatar
• Start initiating anonymous conversations with strangers by selecting the + sign
• Masque will connect you with the best match based on your gender, age and location.
Go ahead, put your Masque On. Happy Chatting!
App Screenshots
Info
Works with
Windows Phone 8.1
Windows Phone 8
App requires
video and still capture
location services
music library
photos library
media playback
microphone
data services
push notification service
movement and directional sensor
web browser component
HD720P (720×1280)
WVGA (480×800)
WXGA (768×1280)
SPONSORED