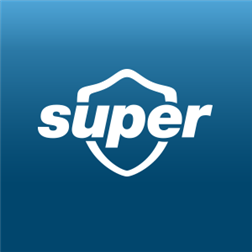 Description
Local search just got a lot easier… and a lot more fun! With so many amazing new features, Superpages Local Search is more than just a yellow pages app. It's the next stage of local search evolution!
SPONSORED

TAKE OUR SEARCH WHEEL FOR A SPIN
Our easy-to-spin wheel gives you instant access to major categories like Food, Movies, Stores, Services, Automotive, Health, and Travel. There's even an Urgent category for quick access to important categories and seasonal info.
FIND WHAT YOU'RE LOOKING FOR… FAST!
– Search through 200+ popular local business categories, quickly and easily.
– Call or map any business with just a single tap.
– Find people by name, city & state, or telephone reverse lookup.
– "Urgent" category for quick access to important searches and seasonal info.
– Select frequently searched categories from your personalized favorites.
– Save people and business contact info directly within the app.
SHOP SMART AND SAVE
The Superpages Local Search app serves up money-saving offers from local restaurants, boutiques, repair shops, and more.
Screenshots
Info
Download size
2 MB
App requires
contacts
location services
maps
media playback
data services
Proximity
movement and directional sensor
HD720P (720×1280)
WVGA (480×800)
WXGA (768×1280)
SPONSORED