Description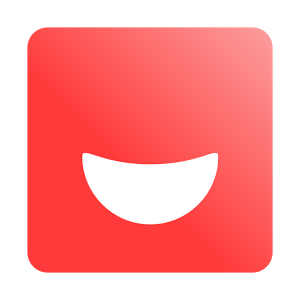 As seen on The New York Times, TIME, Fast Company, Huffington Post, The Verge, Engadget, TechCrunch…
SPONSORED

Roger is a free conversation app re-imagining the way we talk to each other. Like a walkie talkie but better, Roger makes it easy to talk to anyone in your phone, no matter where they are—down the street, down under, or across the pond!
• Stay in touch with family and friends abroad no matter the time.
• Easy day-to-day communication with your nearest and dearest.
• Keep connecting with friends and classmates after school.
Features
Our Alexa integration transforms your smartphone into your own portable Amazon Echo!
A free walkie-talkie-style app available worldwide.
Talk for as long as you want, as much as you want.
Designed for voice communication.
Easy to use—one tap to listen, one tap to reply.
Replay for up to 48 hours.
See status when people have listened.
Works with anyone, even if they don't have the app yet.
You can talk offline too.
High-quality audio that won't eat up your data (it's less than viewing a photo online).
Differentiators
• Free worldwide.
• High-quality, crystal clear audio.
• Talk for as long as you want, as much as you want
• Thoughtfully simple interface.
• Works with anyone, anywhere.
• Personal connections, on your time.
Screenshots
What's New
Make sure to get the latest version for all new features and improvements!
• We improved the experience for groups ?
• You can now connect your phone's voicemail to Roger! ?
• Bug fixes and performance improvements ?
Permission
Version 1.40.0 can access:
find accounts on the device
read your own contact card
find accounts on the device
read your contacts
approximate location (network-based)
receive text messages (SMS)
read phone status and identity
modify or delete the contents of your USB storage
read the contents of your USB storage
modify or delete the contents of your USB storage
read the contents of your USB storage
read phone status and identity
receive data from Internet
run at startup
change your audio settings
control Near Field Communication
view network connections
full network access
control vibration
prevent device from sleeping
Size: 11 MB
Version:1.40.0
SPONSORED