Description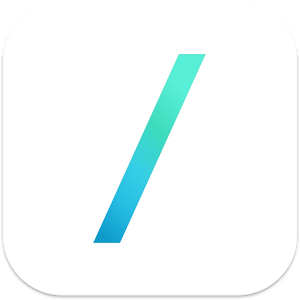 Search inside your keyboard!
/FEATURES
• Contacts
• Foursquare
• Giphy
• Google
• Maps
• New York Times
• Pin
• Recent
• Soundcloud
• Spotify
• Twitter
• Youtube
• Custom Slashes
…and plenty more!
/MISSION
Messages are about more than just words, so we think your keyboard should be about more than just letters. Slash gives you quick access to the things you share every day like photos, places, music, GIFs, stickers, emoji and more. Just tap "/" to unlock the magic! Our goal is to boost your productivity and make your conversations more fun. Slash works in your favorite messaging apps and social networks, including Messages, Email, WhatsApp, Twitter, Snapchat, and Instagram.
SPONSORED

/PRIVACY
We take your privacy very seriously. Slash is required to ask for the Slash Input Method to connect to all of our services. However, we do NOT record anything you type. We do NOT transmit any sensitive information over a network. We do NOT sell your data or profile you in any way.
What we collect:
• Crash logs to see if there are bugs in our code
• Analytics to see engagement and retention levels, so we can improve our product. This data is anonymous and includes metrics like how many times in aggregate our keyboard is used each day
What we do NOT collect:
• Keystrokes. Your messages are private, and we promise to keep it that way. All of our autocorrect processing is done locally on your device, so we do not access or store what you type. The only thing we access (but do not store) are your search queries, which we need to bring you results for gifs, videos, songs, venues, and more.
• Personal or sensitive information. All search, crash, and analytics data are anonymous. We don't know who you are and we like it that way.
• Location, contacts, or photos. We ask you for permission to access these services so that you can share them in your conversations, but we do not store or transmit any of this data.
Screenshots
What's New
You can now directly paste gifs and photos instead of links. This feature works with most of the social apps you use.
Permission
Version 1.2.13 can access:
find accounts on the device
read your own contact card
find accounts on the device
read your contacts
approximate location (network-based)
precise location (GPS and network-based)
modify or delete the contents of your USB storage
read the contents of your USB storage
modify or delete the contents of your USB storage
read the contents of your USB storage
download files without notification
receive data from Internet
view network connections
read terms you added to the dictionary
run at startup
control vibration
add words to user-defined dictionary
full network access
prevent device from sleeping
Size: 23 MB
Version: 1.2.13
SPONSORED