Description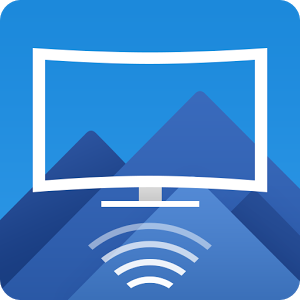 You can send videos, photos and music stored your mobile device to Samsung TV screen using this app..
※ This app is Beta version.
☆ Benefits of using Samsung Smart View
– Content Sharing
Quickly and easily send your photos, videos and music from your mobile to enjoy on your Samsung Smart TV
Also, create playlists of your favorite content to enjoy with the whole family
If you want to share your contents stored windows PC, please download PC program at www.samsung.com/smartview
– Remote Control
You can control your Samsung Smart TV easily with this app
(2014 & 2015 models only supported)
SPONSORED

☆ How to Use
① Connect your mobile device to the same Wi-Fi Network.
② Launch the Smart View App, and click 'Connect to TV'
③ Choose your TV
④ Enter the 4-digit pin code on your mobile
※ Select the 'Allow' button on 2011-2013 Smart TVs
⑤ After connecting successfully, select content from your mobile phone that you want to enjoy on your Smart TV
☆ Supported Devices
– Smart TV
. 2011 : LED D7000 and above, PDP D8000 and above.
. 2012 : LED ES7500 and above, PDP E8000 and above.
. 2013 : LED F4500 and above (except F9000 and above), PDP F5500 and above.
. 2014 : H4500, H5500 and above (except H6003/H6103/H6153/H6201/H6203).
. 2015 : J4500, J5500 and above (except J6203).
※ Supported TV models may vary by region.
If you any question, please contact us : '[email protected]
Screenshots
What's New
Add Remote Control function (Support 14,15 Samsung Smart TV)
Permission
Version 1.5.2 can access:
read phone status and identity
modify or delete the contents of your USB storage
read the contents of your USB storage
modify or delete the contents of your USB storage
read the contents of your USB storage
read phone status and identity
transmit infrared
full network access
view network connections
allow Wi-Fi Multicast reception
connect and disconnect from Wi-Fi
change network connectivity
change your audio settings
prevent device from sleeping
control vibration
Size: 27 MB
Version: 1.5.2 
SPONSORED