Dashlane Password Manager
Description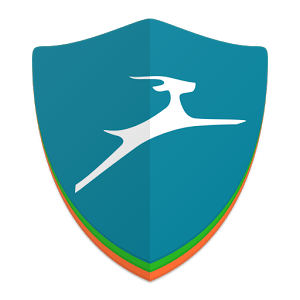 Dashlane is life-changingly great. And free. Get it." – David Pogue, The New York Times
Dashlane makes it easy to keep track of passwords and personal info that you use across the web. Access your data at home, at work, or anywhere in between.
• Safely store passwords, credit cards, IDs and more in one safe place
• Login to apps and websites in seconds
• Use your digital wallet to make secure payments on the go
• Get security breach alerts for your logins and passwords
• Create strong passwords for all your accounts
We take your security seriously
• Dashlane protects your data with AES-256 encryption – the industry's leading standard
• Only you have access to your information – there is no record of your Dashlane password anywhere
• Auto-locks and PIN locks after inactivity
• Compatible with Google Authenticator
• Choose where your data is stored: local-only, or synced and backed up to the cloud
• Learn more about our security:
https://www.dashlane.com/security
Dashlane Premium
Dashlane is free to download and use on any device.
Premium gives you:
• Sync across all your devices
• Secure cloud backup for your account
• Access to your passwords on our website
• Priority user support
Learn more about Premium at
https://www.dashlane.com/premium
Questions? Visit
https://support.dashlane.com
SPONSORED

Screenshots
What's New
Dashlane 4.0 brings our best cross-platform experience yet:
– Beautiful design is now consistent on PC, Mac and iOS, too.
– We speak 5 new languages! That's Dashlane in the mother tongue of over 1 billion people.
– Fixes for fingerprint activation: choose between PIN and fingerprint lock in your app settings.
If you're happy with the work we do, consider leaving us a Play Store review.
Our team reads every single one!
Permission
Version 4.0.0.1054-armeabi can access:
retrieve running apps
read your Web bookmarks and history
find accounts on the device
read your own contact card
add or remove accounts
find accounts on the device
read your contacts
approximate location (network-based)
precise location (GPS and network-based)
modify or delete the contents of your USB storage
read the contents of your USB storage
modify or delete the contents of your USB storage
read the contents of your USB storage
download files without notification
receive data from Internet
Access download manager.
Send download notifications.
full network access
view network connections
reorder running apps
run at startup
draw over other apps
control vibration
read terms you added to the dictionary
add words to user-defined dictionary
create accounts and set passwords
send sticky broadcast
prevent device from sleeping
set an alarm
use accounts on the device
control Near Field Communication
set wallpaper
modify system settings
read sync settings
toggle sync on and off
write web bookmarks and history
Size: 35 MB
Version: 4.0.0.1054 
SPONSORED