Description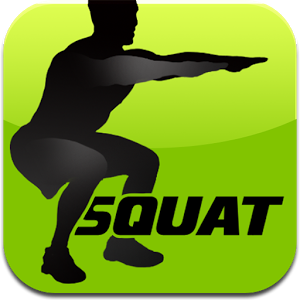 Squats! Train with your Device! Your personal trainer for free!
The best Squats app is coming with its unique design and powerful function.
This is a real personal fitness trainer. This is a cool body builder. Squats not only helps counting the number of Squats you do, but also calculates the calorie you lose during every excise and makes the training plan based on your daily training and body status.In training mode, the app will make a reasonable training plan based on your age and body status. The plan will be divided in to six levels with each level containing several groups of Squats. Training plan for next group or level will be based on your current training result. In each new level the app will re-evaluate your body status to make sure the plan is customized.You can not only count the Squats using proximity sensor but also enter the training data manually.
Check out how this app helps you build up your body through doing Squats. It will not disappoint you.
Features:
* Gravity Induced Counting
* Enter training data manually
* Graphs and Statistics
* Training mode
* Freestyle Mode
* Training data back up and restore
* Training Notification
How to use: Hold your phone above the chest horizontally with two hands.
SPONSORED

Tip: Since Android OS limitation, please install on your Phone instead of SD card if need notification work normal after restart phone.
Screenshots
What's New
V2.08
* Google Fit sync data function added.
* New setting UI style.
* Bug fixes and performance improvements.
Permission
Version 2.08.17 can access:
modify or delete the contents of your USB storage
read the contents of your USB storage
modify or delete the contents of your USB storage
read the contents of your USB storage
full network access
view network connections
control vibration
run at startup
read Google service configuration
Size: 6 MB
Version: 2.08.17
SPONSORED