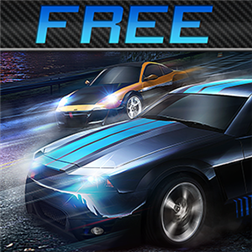 Description
Drift Mania: Street Outlaws takes the heat to the streets allowing players to battle and compete in underground drift events based on various world locations.
SPONSORED

From Japan where it all began, to the Swiss Alps, Desert Canyons and the steep hills of San Francisco, Street Outlaws will take you to the edge of your seat while drifting around some of the most hazardous roads.
Delivering the same addictive gameplay as the other titles of the Drift Mania series, Street Outlaws features 21 vehicles, high end 3D graphics, more realistic controls and a new improved multiplayer mode.
____________________________________
HIGH DEFINITION GRAPHICS
Drift Mania: Street Outlaws includes next generation 3D graphics specially optimized for your mobile hardware to provide you with the best drifting experience.
CUSTOMIZE & UPGRADE YOUR CAR
Fully customize your vehicle's appearance with custom paint jobs, body kits, custom wheels, window tints and spoilers. Make it your one of a kind drift beast! Upgrade your ride by installing aftermarket performance products from licensed brands including Royal Purple, K&N, Magnaflow and Centerforce to gain an extra edge against the competition.
TUNER FRIENDLY
Adjust different aspects of your car including the suspension, steering sensitivity, gear ratio and weight distribution to suit your own driving style.
BECOME A DRIFT KING
Complete the career mode which includes 13 tracks to master, 60 achievements and 48 performance upgrades to unlock. Gain cash to upgrade your favorite ride with visual and performance mods.
DRIFT BATTLE
Start a drift battle tournament, compete against different opponents and build up your street credit.
MULTIPLAYER MODE
Challenge your friends to a drift battle! Share and brag your results with your friends on Facebook or Twitter.
Compatible with MOGA PRO Game Controller.
Screenshots
Info
Publisher
Ratrod Studio Inc.
App requires
phone identity
owner identity
media playback
data services
Proximity
movement and directional sensor
HD720P (720×1280)
WVGA (480×800)
WXGA (768×1280)
Supported languages (11)
DeutschEnglishEnglish (United States)españolfrançaisitaliano日本語한국어Portuguêsрусский中文
SPONSORED