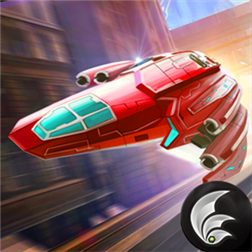 SPONSORED

Description
Tired of the real world racing? Bored with cars restricted to gravity? Let`s jump to the space, and say bye to earth! Our spaceships are equipped with ion engine and atomic weapons. We know what you want, let`s fly!
* Super slim size, just 10M to download!
* Stunning space and luxury graphics, created with reality and sci-fi styles.
* Turn the tracks to battlefield, equipped your ships with guns and missiles!
* Space station, Alien world, or union ship, all with master design!
* Spaceships like nothing you have seen before! Racing with style!
* Items to unleash your power!
* 3 modes and up to 40+ races that you can challege!
Young space racer, are you ready to go?
Screenshots
Info
Download size
8 MB
App requires
media playback
data services
movement and directional sensor
HD720P (720×1280)
WVGA (480×800)
WXGA (768×1280)
Supported languages (2)
English (United States)中文(简体)
SPONSORED
Saurav Saha
A simple college guy, a complete "Gamoholic" for any kind of games from pc to smartphones...Love to hang out with friends & family and a tech savvy.