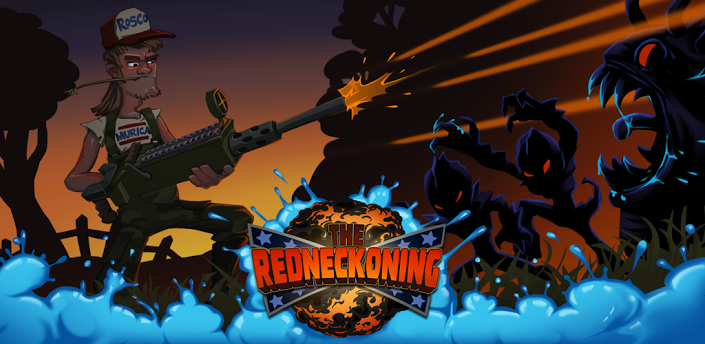 SPONSORED

Description
Aliens have invaded and they've set up shop in Roscoe's favorite neck of the woods. Determined to make a stand, he's taken off in his truck with the biggest gun he could find; Roscoe's not going to let them vermin run rampant in his town! The real question is, how many can he take out before they get him?Obliterate enemies using abilities like Artillery Strikes and Nucular 'Splosions. Activate buffs like Riled Up to generate more rage. Shoot power-ups in the field like Incendiary Rounds which turn Roscoe's gun into a fiery death dealing machine. Blow up barrels at just the right time to earn more points and Bux. Feel the intensity as aliens gib and goo splatters across your vision. Quickly wipe away the gore and keep your finger on the trigger because these critters are relentless. Experience the rush of "The Redneckoning" as your bullets fly faster in hopes of beating your previous high score.
Key Features:
• Intense action arcade shooter
• Intuitive controls, just aim and touch to fire
• Wipe away gooey alien bits
• Try out a different rage ability daily
• Earn Bux to gain quick gameplay buffs
• Shoot power-ups and barrels to increase carnage
Get the latest info on our games and more at…
WEB: http://jetsetgames.net
App Screenshots
Permissions
THIS APPLICATION HAS ACCESS TO THE FOLLOWING:
NETWORK COMMUNICATION

FULL NETWORK ACCESS

Allows the app to create network sockets and use custom network protocols. The browser and other applications provide means to send data to the internet, so this permission is not required to send data to the internet.
AFFECTS BATTERY

CONTROL VIBRATION

Allows the app to control the vibrator.
VERSION:1.01
SIZE:21M
SPONSORED