Description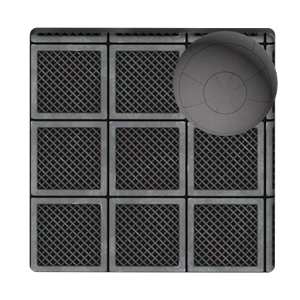 ***This App requires an Android Wear smartwatch to play******Is now a featured Android Experiments (Open Source) App***
Tilt is the first of its kind augmented reality App for Android Wear smartwatches.
View your Android Wear smartwatch through your Android smartphone to display the augmented reality game.
Tilt wrist/watch back/forth and up/down to roll the sphere in the Augmented scene to pick-up boxes without falling.
SPONSORED

Casual, fun, and challenging game play.
Tilt is ad free and has no in-app purchases.
Will be releasing an expanded version (more levels and features). Please review the App and leave suggestions on how to improve
Screenshots
What's New
Released nine additional levels. Will continue releasing expanded versions (more levels and features
Permission
Version 1.2.0 can access:
find accounts on the device
find accounts on the device
modify or delete the contents of your USB storage
read the contents of your USB storage
modify or delete the contents of your USB storage
read the contents of your USB storage
receive data from Internet
full network access
view network connections
prevent device from sleeping
use accounts on the device
Size: 36 MB
Version:1.2.0
SPONSORED