Magic Touch Wizard for Hire
Description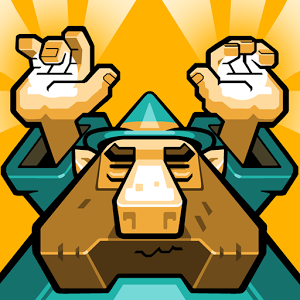 Wanted,
Wizard required for defence duties. Must be proficient in spell casting to pop varying balloon types that may be utilised by intruders. Must be confident working alone and comfortable facing aggressive hordes.Advanced magic techniques desirable but can be learnt on the job. Applicant expected to provide their own spell book and potion bottles. They also may be required to make tea and answer phone calls.Applicants should send CVs and potions portfolio to
[email protected]
A game by Nitrome the award winning team that brought you Gunbrick (Editors Choice Jan 2015) Platform Panic (9/10 – Gamezebo, 9/10 Gold Award – Pocket Gamer, 4/5 Touch Arcade) and Icebreaker: A Viking Voyage – Game of the Year 2014 Pocket Gamer).
Use you finger to draw shapes on the touchscreen. Match the shapes on balloons to pop them sending Knights smashing to the ground. Keep the Enemy from reaching the castle for as long as possible!
Features:
– Intuitive gesture recognition drawing gameplay.
– Simple concept that anyone can grasp!
– Full game centre support to compete with friends and foes
– Collect coins to unlock new spells
– Slow Down time!
– Turn enemies into frogs!
– Summon a mighty Dragon!
– Cover the floor on Fire!
– Make the Castle Turrets grow Gun Turrets!
– Bake Bread (ok that last one we made up).
Important information
This game contains third party advertising which can be removed via a one time IAP. This game contains coins which can be collected within the game for free, bought with real money or via earned via promotions. This game contains cross promotion for other Nitrome games and this is not removed with the IAP for removal of ads.
SPONSORED

Screenshots
What's New
10 new wizards and magic folk to unlock doubling the total number! Leprechauns, Fairies, Druids and more!
Arcade has new modes:
Classic – The mode you all know and love.
Zen – A less stress inducing version of the game. We have removed some of the more stressful elements and the game does not speed up.
Insane – This mode take the difficulty and turns it up to 11. The big addition however is that there are now extra balloon shapes for both the regular knights and the dark knights.
Permission
Version 1.7 can access:
modify or delete the contents of your USB storage
read the contents of your USB storage
modify or delete the contents of your USB storage
read the contents of your USB storage
full network access
view network connections
Size: 44 MB
Version: 1.7
SPONSORED