Description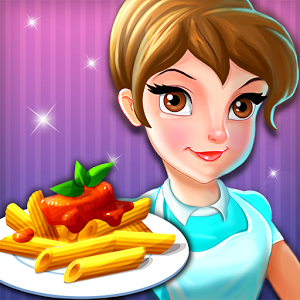 Kitchen Story is a beautiful cooking simulation game that tests your cooking, time management & serving skills. You are competing against the best super chefs of the town. It's time to reveal the chef inside you…You have to serve customers with quality and speed in order to win popularity and earn money. Join Jane on an exciting adventure of serving street food from her truck and baking cookies in her sweet bakery.
From the creators of one of the best time management tycoon games- Restaurant Tycoon and Resort Tycoon!
Kitchen Story Features:
• FREE TO PLAY, lifelong!
• Unique competitor system.
• Simple, intuitive and addictive gameplay.
• Plenty of appliances and decoration items!
• Play offline and serve your guests without wasting data.
• Characteristic voice overs.
• Much more…
Players can pay real money for in-game currency and to enhance the game-play.
There is a wide variety of unique dishes to cook. In your kitchen, scramble some eggs, use salad, sandwich, smoothie, pasta, pizza, waffle and ice cream makers. Upgrade each maker / equipment to speed things up.
Join Jane's quest of rising as the master super star cook and chef in Cookie Town. Live the cooking saga and enjoy the mania of catering fever. Compete against the best super chefs of the town.
Cuisines: Chinese, Italian, Mediterranean, Lebanese, Thai, Mexican, Indian and many more to be added soon.
Special food for the month: Chocolate truffle, seafood, chocolate donut, fried chicken burger, latte coffee, king hotdog, marshmallow sandwich and hot pops from the shop across.
SPONSORED

Game is packed with:
• Lip Smacking Delicacies
Cook tasty dishes, ranging from piping hot soups to smooth ice creams that simply melt in the mouth.
• Unique Competitor System
Hey Chef, challenge and test your fortune against some of the star cooking chefs around the world and become the finest chef.
• Real Simulation Experience
Enjoy every bit of managing your roadside diner and watch it grow before your eyes. Your actions define how you'll be progressing.
• Stunning Visuals and Upgrades
– Cute characters and joyful decors elevate the visual quality of the game and take it to another level.
– Beautify your restaurant, make it stand out.
– Upgrade equipment and give your customers an experience that is a class apart.
• Wanna make some money?
Start earning as soon as you set up your diner, start cooking in your kitchen and dash out to tips.
Wear your apron and chef's hat to start your catering business on the go, meet new people and become a star master of all chefs!
If you like our work, please like us on Facebook, to offer you better games. FOLLOW US at facebook.com/appongames
Also, watch our game trailer on YouTube!
Download now, for free!
Get this game today and start your virtual live cookery career!
Screenshots
What's New
Good News! Now you will receive supplies in 4 Hours.
Fixed some issues. Have Fun!
Permission
Version 2.0 can access:
modify or delete the contents of your USB storage
read the contents of your USB storage
modify or delete the contents of your USB storage
read the contents of your USB storage
full network access
view network connections
prevent device from sleeping
Size: 10 MB
Version: 2.0
SPONSORED