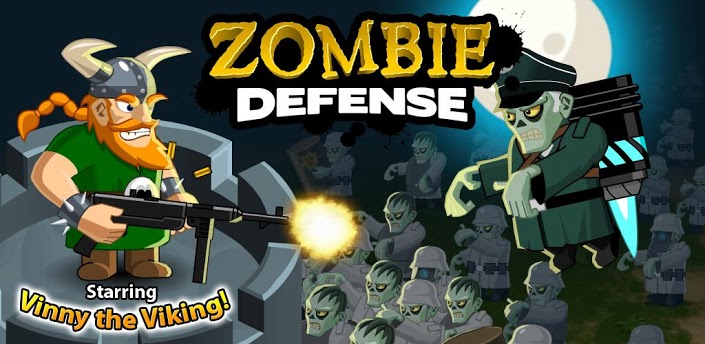 Description
Zombie Defence – Zombie Game
The Best Zombie Game is here!GAME LICENSED from Box10.com. Play the original game here
http://www.box10.com/zombie-defense.html
Play as Vinny the Viking and defend your Castle against hordes of attacking zombies! Enjoy shooting Zombies !Fight alongside Vinny the Viking as he defends his castle against her.Grubber, the deranged zombie lord who is hellbent on stealing Vinny's hard-looted treasures.
The zombies are coming, The zombies are here, Blast the zombies, Shoot the zombies Just kill those zombies
Go berserk, crush, shoot and bomb your enemies until all have been driven before you and their blood has turned the sand red. In This ultimate Zombie Defender.
Use devastating mystical attacks, upgrade your weapons and fortify your castle while slaying legions of unholy 1940s zombies.
SPONSORED

And if you feel that it's getting too much for you, call on the help of your Viking cousins and mow down the undead horde as only a Viking can.
Are you worthy of Valhalla? Download the ultimate castle defence game now and see how far you can go!!
OMG Zombies are attacking your castle, Stupid Zombies will Die, they are crushing Plants and trees to get to your castle these stupid zombies need to die. Are they coming from a zombie village, The walking Dead are coming to get you. We believe this is the BEST Zombie Game you could say its a bit of a Zombie Defender.
If you love shooting zombies, you will love this game its all about shooting zombies.
App Screenshots
What's New
What's in this version:
v1.1 fixed crashes reported by users
Permissions
THIS APPLICATION HAS ACCESS TO THE FOLLOWING:
NETWORK COMMUNICATION

FULL NETWORK ACCESS

Allows the app to create network sockets and use custom network protocols. The browser and other applications provide means to send data to the internet, so this permission is not required to send data to the internet.

STORAGE

MODIFY OR DELETE THE CONTENTS OF YOUR USB STORAGE

Allows the app to write to the USB storage.
YOUR ACCOUNTS

FIND ACCOUNTS ON THE DEVICE

Allows the app to get the list of accounts known by the device. This may include any accounts created by applications you have installed.

HARDWARE CONTROLS

PREVENT DEVICE FROM SLEEPING

Allows the app to prevent the device from going to sleep.

NETWORK COMMUNICATION

VIEW NETWORK CONNECTIONS

Allows the app to view information about network connections such as which networks exist and are connected.

SYSTEM TOOLS

TEST ACCESS TO PROTECTED STORAGE

Allows the app to test a permission for USB storage that will be available on future devices.
VERSION:1.1
SIZE:15M
SPONSORED