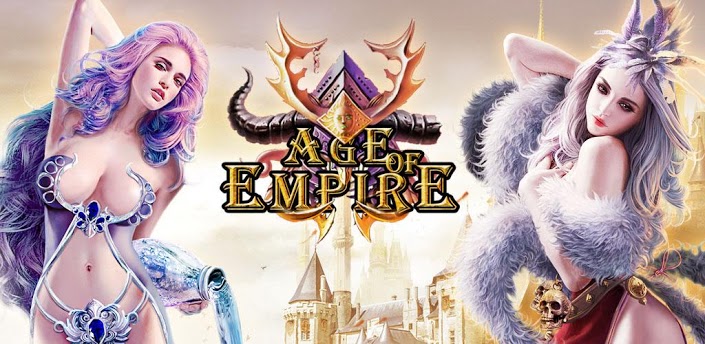 Description
Age of Empire, one of the most highly praised online multiplayer strategy games available.★The #1 Android online strategy game
★The #1 Grossing Game on Google Play in 20 countries
★With over 10 million downloads from around the worldCOMMAND & CONQUER
★Build an Empire
★Gather resources
★Upgrade buildings and defenses
★Raise customizable armies
★Hire upgradeable Heroes to lead troops into battle
★Invade rival Empires to expand territory
★Make alliances with other players
★★Become the most renowned leader the world has ever seen
FEATURES & HIGHLIGHTS
★Defined Graphics: Integrated 3D technology provides a clear visual experience as players find new ways to wage war
★Involved Combat: Combat gameplay provides a fun and addicting way for players to level-up armies and heroes while expanding an Empire
★ In-depth Upgrades: Upgradeable buildings, defenses, armies, and heroes provide an in-depth experience that allows players to create an Empire unlike any others
★Player vs. Player: Scarce resources and rewards for victories pit players against one another and those with the best strategy wins
User REVIEWS
★ "Just want to let you know how great this game is. If you don't think you are into strategy games this one will change your viewpoint. Give it a try it will be worth it I promise."
★ "This is really addictive and complex. Best strategy game I have ever played on my phone! Really recommend trying this!"
★ "Very successful game with players from all around the world! Meet and make a lot of friends instantly and become part of a growing family."
*************IMPORTANT ****************
NOTE: A network connection is required to play
***************************************
Contact
We'd like to hear your feedback
Like us on Facebook: facebook.com/AOE.OL
Email us: [email protected]
App Screenshots
Videos
What's New
What's in this version:
SPONSORED

1.Master Panda is coming! His Skill- Drunken Fist: 25% of the possibility to attack 2 enemy targets
2.Heraldry used to exchange hero with special skills!
What's improved
1.Daily tasks:
More rewards and game plays. Heraldry is reward as well
"Daily Mission" moved from "mission" to the main interface(screen left)
2.Chaos Tower:
The first 20 floors' recovery rate increased from 70% to 90%
Formation of the enemy stay fixed&become more tactical
Super Boss will defend the tower on every tenth floor
Permissions
THIS APPLICATION HAS ACCESS TO THE FOLLOWING:
YOUR LOCATION

APPROXIMATE LOCATION (NETWORK-BASED)

Allows the app to get your approximate location. This location is derived by location services using network location sources such as cell towers and Wi-Fi. These location services must be turned on and available to your device for the app to use them. Apps may use this to determine approximately where you are.

NETWORK COMMUNICATION

FULL NETWORK ACCESS

Allows the app to create network sockets and use custom network protocols. The browser and other applications provide means to send data to the internet, so this permission is not required to send data to the internet.

PHONE CALLS

READ PHONE STATUS AND IDENTITY

Allows the app to access the phone features of the device. This permission allows the app to determine the phone number and device IDs, whether a call is active, and the remote number connected by a call.

STORAGE

MODIFY OR DELETE THE CONTENTS OF YOUR USB STORAGE

Allows the app to write to the USB storage.
YOUR ACCOUNTS

FIND ACCOUNTS ON THE DEVICE

Allows the app to get the list of accounts known by the device. This may include any accounts created by applications you have installed.

NETWORK COMMUNICATION

VIEW WI-FI CONNECTIONS

Allows the app to view information about Wi-Fi networking, such as whether Wi-Fi is enabled and name of connected Wi-Fi devices.

VIEW NETWORK CONNECTIONS

Allows the app to view information about network connections such as which networks exist and are connected.

RECEIVE DATA FROM INTERNET

Allows apps to accept cloud to device messages sent by the app's service. Using this service will incur data usage. Malicious apps could cause excess data usage.

SYSTEM TOOLS

MODIFY SYSTEM SETTINGS

Allows the app to modify the system's settings data. Malicious apps may corrupt your system's configuration.

TEST ACCESS TO PROTECTED STORAGE

Allows the app to test a permission for USB storage that will be available on future devices.

AFFECTS BATTERY

CONTROL VIBRATION

Allows the app to control the vibrator.

PREVENT DEVICE FROM SLEEPING

Allows the app to prevent the device from going to sleep.
VERSION:1.9.59
SIZE:25M
SPONSORED