Spartan Wars: Empire of Honor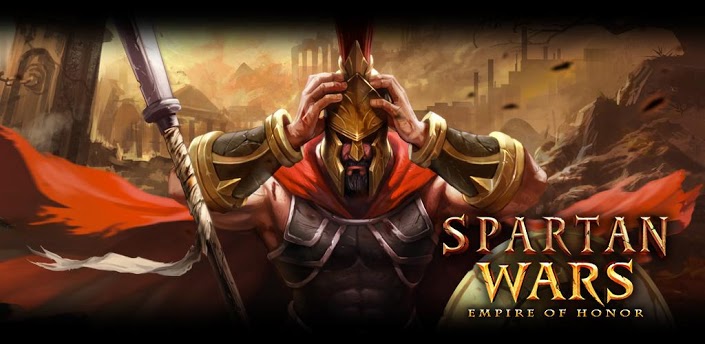 Description
Harness the power of mythology's greatest figures as you lead your army of blood-thirsty Spartans toward world domination! The world is waiting for a leader like you.After rising to become the ultimate world force in the 5th century B.C., the world is colonized by Spartans but there is no peace. We were raised from birth to fight and conquer for honor and glory, and we will have it. The world is about to drenched in the blood of the brave. Let the Spartan Wars begin!
Build your city at the heart of your empire, expanding with barracks, soldiers, and blood or with academies, scouts, and embassies. Join thousands of players from around the world as you create alliances and contend with powerful forces across vast continents.SUMMON POWERFUL GODS!
Zeus, Apollo, Athena, Hades and many more are awaiting to be summoned and harnessed to lay waste to your opponents across the Spartan continent.
SPONSORED

CUSTOMIZE YOUR CITY!
Take the reigns and build your city as you see fit, growing your population and military prowess.
FIGHT EVIL, CAPTURE GLORY!
Defeat rival humans and evil forces on the map with wisdom and strategy. Take no prisoners.
Cooperate and Compete with Friends
You can never underestimate the power of a friend at your back in Spartan Wars, to assist in your time of greatest need. Unite and win!
Spartan Wars Features:
✔ Compete in an arena of thousands of players around the world
✔ Train an army of blood-thirsty soldiers willing to do your bidding
✔ Strategically learn and activate over 100 different God abilities
✔ Locate and conquer barbarians on the boundless regional map
✔ Explore mysterious caves filled with treasure and unknown beasts
Links:
Follow us on Twitter: www.twitter.com/tap4fun
Like us on Facebook: www.facebook.com/tap4fun
Notes:
Game data is automatically stored online, but an internet connection is required to play Spartan Wars: Empire of Honor. Requires Android version 2.2 or later.
App Screenshots
Videos
What's New
What's in this version:
Added: Spartan Conquest mode, which opens the door to refining your battle strategy and winning resources
Added: Tactical Recall ability, allowing you to order troops to return immediately
Improved: Alliance interface
Adjusted:
1 Marching time reduced
2 Units in the barracks are 30% stronger against Battering Rams
3 Each level of barracks upgrade now adds 3% to unit strength in battle
4 Adjusted the price of happiness for better game balance
5 Workers are more productive than before
Permissions
THIS APPLICATION HAS ACCESS TO THE FOLLOWING:
NETWORK COMMUNICATION

FULL NETWORK ACCESS

Allows the app to create network sockets and use custom network protocols. The browser and other applications provide means to send data to the internet, so this permission is not required to send data to the internet.

PHONE CALLS

READ PHONE STATUS AND IDENTITY

Allows the app to access the phone features of the device. This permission allows the app to determine the phone number and device IDs, whether a call is active, and the remote number connected by a call.

STORAGE

MODIFY OR DELETE THE CONTENTS OF YOUR USB STORAGE

Allows the app to write to the USB storage.
YOUR ACCOUNTS

FIND ACCOUNTS ON THE DEVICE

Allows the app to get the list of accounts known by the device. This may include any accounts created by applications you have installed.

NETWORK COMMUNICATION

VIEW NETWORK CONNECTIONS

Allows the app to view information about network connections such as which networks exist and are connected.

VIEW WI-FI CONNECTIONS

Allows the app to view information about Wi-Fi networking, such as whether Wi-Fi is enabled and name of connected Wi-Fi devices.

RECEIVE DATA FROM INTERNET

Allows apps to accept cloud to device messages sent by the app's service. Using this service will incur data usage. Malicious apps could cause excess data usage.

SYSTEM TOOLS

TEST ACCESS TO PROTECTED STORAGE

Allows the app to test a permission for USB storage that will be available on future devices.

AFFECTS BATTERY

CONTROL VIBRATION

Allows the app to control the vibrator.

PREVENT DEVICE FROM SLEEPING

Allows the app to prevent the device from going to sleep.
VERSION:1.0.6
SIZE:41M
SPONSORED