Description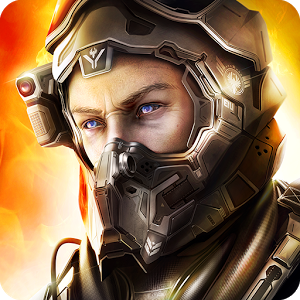 "Dead Effect 2 is a gory and shiny gout of FPS action. It feels slick, and it looks absolutely stunning." – PocketGamerLooking to push the boundaries of mobile gaming to another level, Dead Effect 2 is a console-quality action sci-fi shooter with RPG elements. Follow the enticing storyline, train and develop your character, collect and upgrade weapons, gear and high-tech body implants.
Dead Effect 2 placed 2nd at the Very Big Indie Pitch contest at PG Connects Helsinki 2015.
KEY FEATURES:
CONSOLE-QUALITY GRAPHICS AND SOUND
• breathtaking graphics using the latest Android & NVIDIA technology
• realistic ragdoll effects and stunning environments
• narrated by professional voice actors
• atmospheric soundtrack and movie-quality sound effects
RPG LAYER WITH DEEP CHARACTER DEVELOPMENT
• 3 personas = 3 different personalities
• character training and development
• unique system of 100+ upgradable body implants and gear sets
• 40+ upgradable weapons
IMMERSIVE GAMEPLAY WITH CUSTOMIZABLE CONTROLS
• 20+ hours of campaign gameplay and 10+ hours of special missions
• elaborate system of achievements
• full controller support
• fully customizable on-screen controls
OPTIMIZED FOR NVIDIA SHIELD DEVICES
• Portable, TV and tablet
• X1 exclusive features: HDR, Depth of Field, high quality textures, bloom effects
SPONSORED

Feel free to drop us a line at [email protected], or catch up with our latest news on our official website or a social media channel of your choice:
www.deadeffect2.com
Facebook: Dead Effect
Twitter: @DeadEffectGame
YouTube: BadFly Interactive
Screenshots
What's New
• Added new story missions that conclude the second part of the story.
• Added new bossfight in the last story mission.
• Added new game mode "Lone Wolf" with new missions.
• Added several new melee weapons.
• Added daily bonus that increases reward for daily mission for each consecutive day of playing.
• Changed experience required for level up – leveling up is now faster.
• Added new bonus items – including LEVEL UP item that instantly increases player's level.
Permission
This app has access to:
find accounts on the device
find accounts on the device
modify or delete the contents of your USB storage
read the contents of your USB storage
modify or delete the contents of your USB storage
read the contents of your USB storage
receive data from Internet
control vibration
use accounts on the device
prevent device from sleeping
view network connections
full network access
Google Play license check
Size: 23 MB
Version: 151215.0254 
SPONSORED