Description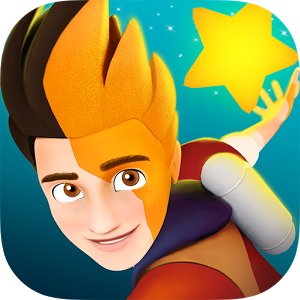 Become a Star Chaser and embark on an exciting adventure to rescue the stars that have fallen onto earth. Sprint, jump, vault, swing, wall-run, and perform amazing parkour moves as you attempt to collect as many stars as you can before Darkness and his minions destroy them forever!EXCITING AND ENGAGING GAMEPLAY!
* Throw stars at enemies to take them down!
* Ride on the very creatures that are trying to stop you!
* Battle through obstacles as big as a lightning storm!
* Perform impressive moves and quick responsive maneuvers!
* Challenge your friends for the "Top Star Chaser" title!AWESOME LEVELS AND POWER-UPS!
* Dash through beautifully crafted levels with unique objectives and fun new mechanics!
* Gain new abilities and special power-ups as your character levels up!
* Uncover cool star constellations as you progress through the game!
SPONSORED

MEMORABLE EXPERIENCE!
* Charming characters with high quality animations!
* Gorgeous environments!
* Beautifully composed and orchestrated music!
TO BE CONTINUED!
Our team is continually working to improve your experience and bring you new characters, new environments and fresh new gameplay mechanics. Stay tuned!
Screenshots
What's New
Permission
This app has access to:
find accounts on the device
find accounts on the device
read phone status and identity
modify or delete the contents of your USB storage
read the contents of your USB storage
modify or delete the contents of your USB storage
read the contents of your USB storage
read phone status and identity
receive data from Internet
control vibration
prevent device from sleeping
view network connections
full network access
Google Play license check
Size: 62 MB
Version: 0.9.9
SPONSORED